Gray walls look great in both large and little areas throughout the house. We see them in modern and classic homes, and the hue can be made to seem relaxing, sleek, or anywhere in between—it all depends on design.
Your job is still ongoing even if you've already decided on the grey hue for your bedroom, living room, or dining room. After all, windows require covers, and you may need clarification on what shade of curtain would best match the grey you picked.
Also Read: WHAT COLOR PILLOWS FOR A BROWN COUCH?
You must know the finest methods to accessorize a neutral color if you want to give it the respect it deserves. Here are several curtain pairings for grey walls that can liven up any area, from your living room to your bedroom.
Drapes In Gray Hues: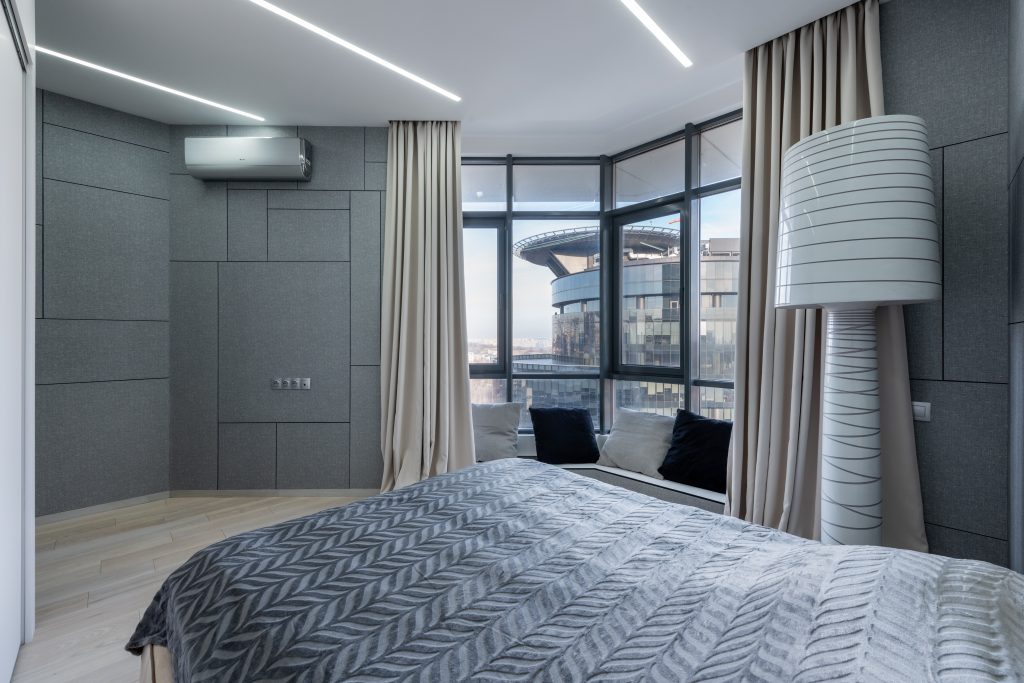 Consider the contrast you like when deciding on gray walls and what color curtains go well. Is there ever too much grey? Never, as long as it's utilized wisely. "Why not try a tone-on-tone look?" Pair grey walls with grey drapery one or two tones lighter or darker than the wall color for a sleek, modern look. Choose drapes in a similar style or a few shades lighter or darker than your grey walls for a more subtle and muted effect.
Shades of White:
Thinking about what color curtains go with gray walls, the first thought that crosses our mind is white. White is the most elegant color of all. It is beautiful, classic, and versatile, with a contemporary vibe. They may be found in any space, from living rooms to bedrooms. Sheer white curtains let in natural light while maintaining your privacy. They serve as a window frame and provide a dreamy soft peaceful atmosphere in a bedroom. Bright white stands out and may make a tiny room appear larger and more open.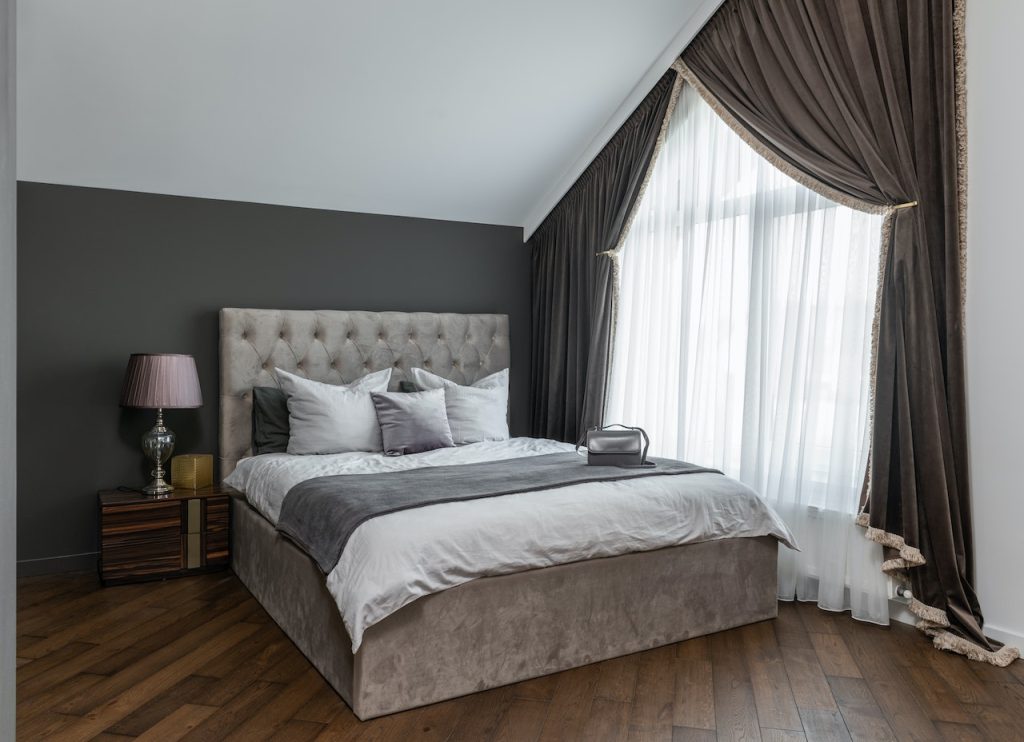 Neutral Hues:
Complement your grey wall with neutral hues to warm your color pallet. Tan curtains, oatmeal curtains, cream-colored curtains, or even neutral stripes are great for adding visual interest while maintaining the tranquillity of neutrals and greys. The use of white furniture is crucial for creating a unified and tranquil mood within this contemporary styling.
Also Read: Top 5 Home Theatre Power Managers
Black and Bold:
Black against grey? Black curtains give a place a formal, high-end atmosphere, showing how adaptable grey walls are.
When paired with light grey walls, black curtains with embroideries and other motifs look gorgeous. It provides the grey walls of the living room with a luxury feel. It is a mixture found in minimalistic, contemporary, and masculine bedrooms. Finish the look with modern, sleek furniture and accent decorations for a classic flare.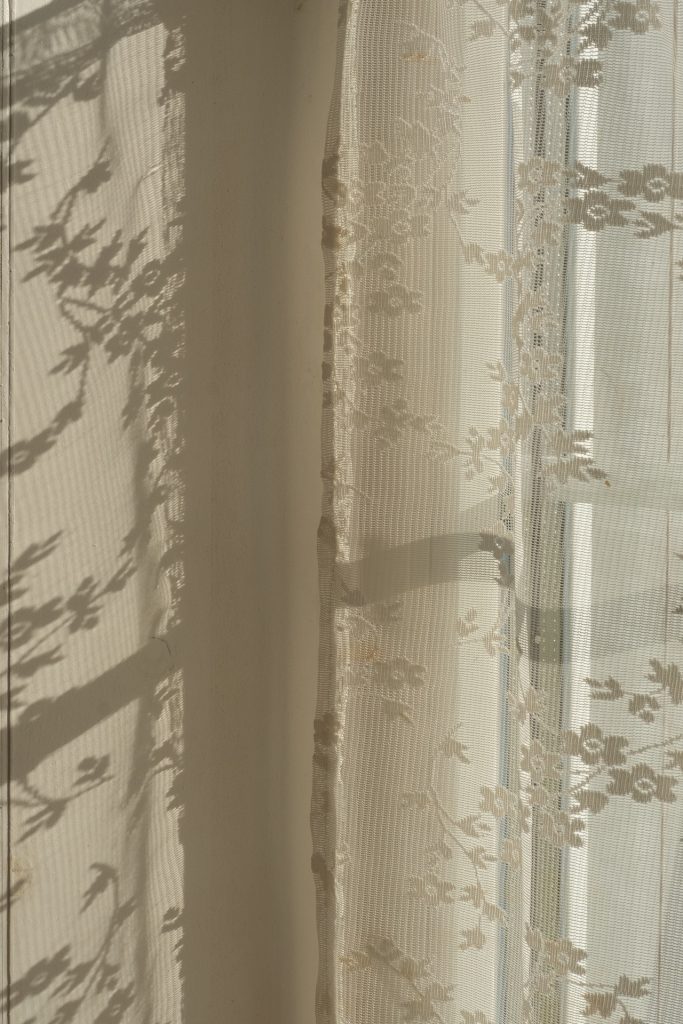 A Touch of Floral:
Gray may be enhanced using color fusions because it is a neutral hue. Floral patterns make the ideal curtains since they may offer you several shades in one. Floral curtains for gray living rooms are one of the most elegant looks. Floral print curtains also give a bit of individuality and assist in brightening up the overall appearance of a space. Like flowers themselves, floral designs are delicate and gentle.
Curtains with a flowery pattern may be a terrific way to add color and vibrancy to a room with grey walls. Not for the timid, curtain designs are a bold decision that requires some serious thought. The design of the space may be made or broken by the print's scale and the accent colors it adds.
Pink or Rose Gold:
Think about adding pink and dusty rose curtains to add color to grey walls. Although dusty rose grey panels make a refined statement in this formal living room, pink may only be for some. A light grey wall complements well with light hues of any color. When choosing pink and dusty rose hue curtains, you can also consider velvet or linen for a luxurious appearance and feel. They are dreamlike and would look excellent in a bedroom or living area.
Ombre Effect:
What color curtains go with gray walls? OMBRE. Curtains are a terrific way to add a splash of color to a space without going overboard. The ombre effect is created by fading the color from bright to dark (or vice versa), creating a stunning gradient effect on the curtains. You may have these curtains customized in whatever color you wish.
Ombre manages to be both bold and understated at the same time. It gives dimension and depth to the space, like stripes, by fading and bursting with color as you come to the bottom. It adds a modern touch to every window in any house room.
Conclusion:
Does the question arise of what color curtains go with gray walls? If there is one thing we keep emphasizing, it is how adaptable and simple it is to select curtains to go with grey walls. A significant benefit of being a neutral hue is that practically anything looks good. You may choose from the solid colors we've largely included here. Still, you can look at different curtain designs, including layered colors, floral patterns, checkered patterns, and abstract patterns.
Not being scared to mix and match is crucial in this situation. You may get a good concept of what to choose for your grey walls from the designs listed above.