The living room is undoubtedly the part of your house that draws the most attention. It is where you get to spend bonding time with your closed ones. This space must be appealing to the eyes and comfortable enough to sit in for extended periods. The second and most important stage is to design the walls and select the ideal couch in the center.
It has always been more exciting than challenging to decorate a home. You feel strong and confident in your decisions and presentations by setting up home décor. Your place of refuge from the outside world, home, is more than simply four walls. Thus, maintaining your home's design is crucial. After all, it is the one relationship you have for both happy and sad occasions. You wouldn't take a chance on something that would destroy your home's design.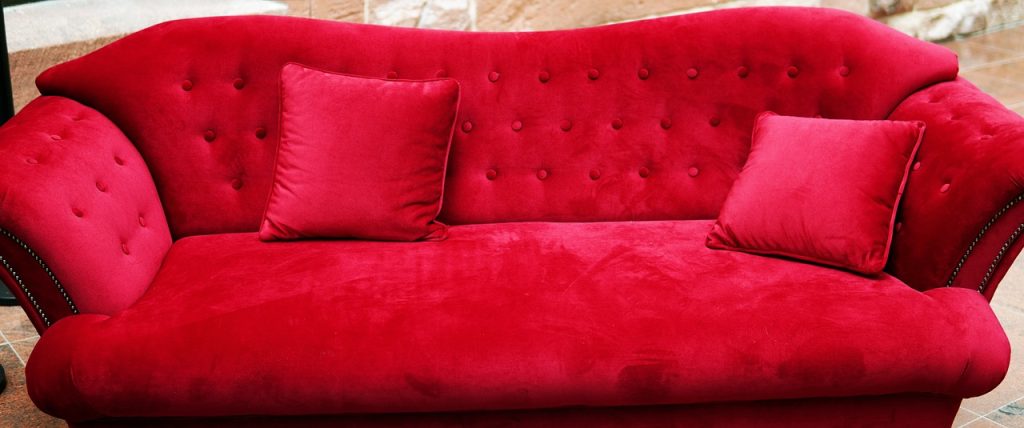 There are many options if you're looking for exquisite living room ideas with red couch. But we've compiled some of the coolest and simplest suggestions for you to use. We will discuss all the possible things you may do with your living room, with a red couch, from original paintings to frame decorations. Let's examine them one by one without further ado.
Choose The Perfect Color Scheme: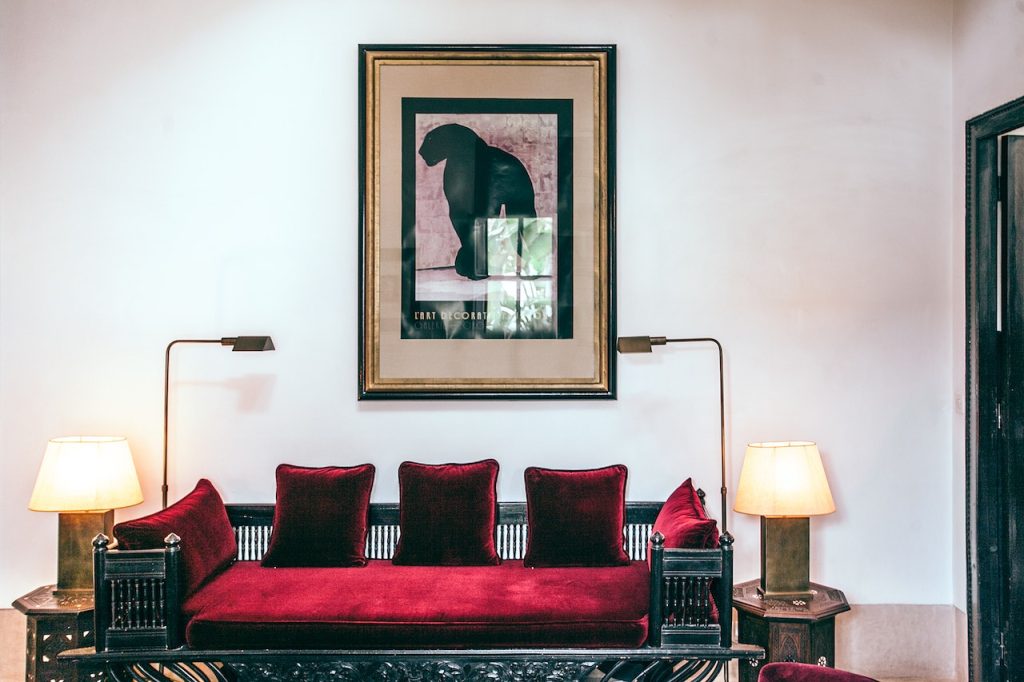 The wall behind your red sofa is one of the most important factors that might decide whether it will be a fantastic focal point or a total aesthetic disaster. Black and grey is a perfectly balanced color scheme for a red couch. A great combination of red and black textural furnishings, such as paintings, lamps, and tables, would enhance the living room's regal image with red sofas. The strong red contrast is wonderfully balanced by black, which also blends in with the setting and gives the living area a pleasing appearance. Black and grey are the hues that will never fade and can effectively pull off red.
Giving a Touch of Art:
Paintings are always in style. It always fits into your setup, and occasionally the artwork itself enhances the design of the entire living space. Adding art is one of the most aesthetic red couches living room ideas, as it gives the exact amount of sleekness to the whole room. However, it's equally crucial to know what artwork to buy and how to change the living room's other features for the greatest aesthetic. Paintings in hues of white, black, red, or a combination of different shades look quite appealing when you want to give your living space a regal appearance. Adding artwork to your living room might be wise when paired with a red couch.
Infuse Decorative Cushions: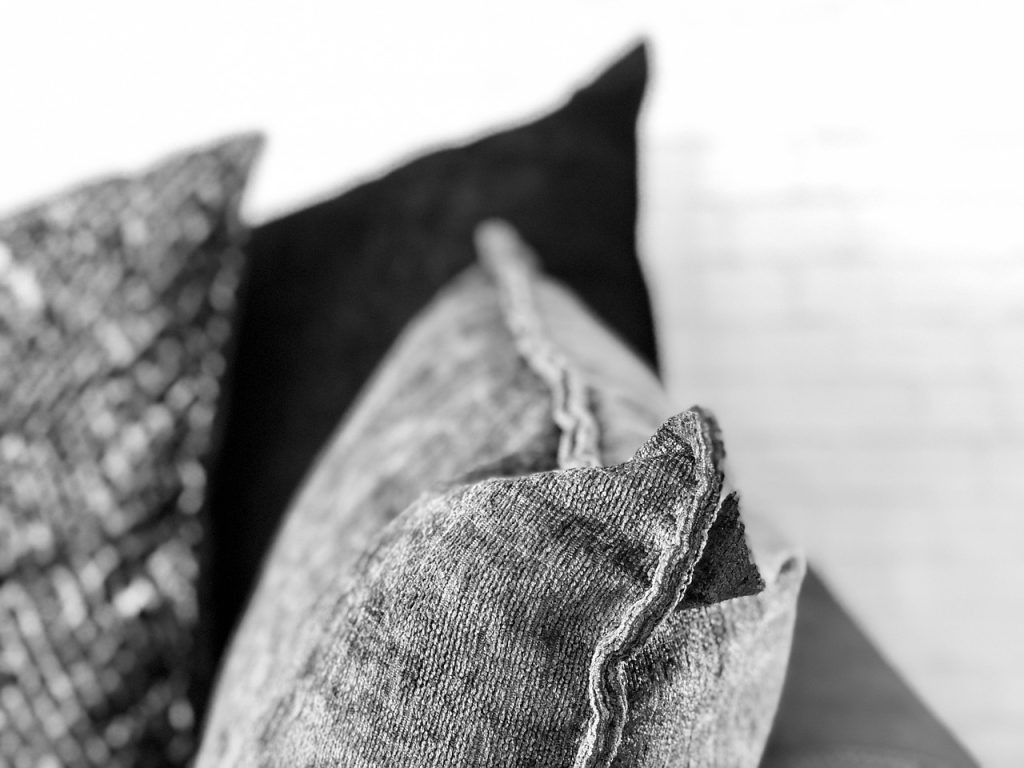 The furnishings that make living rooms with red sofas appear more attractive and regal are pillow arrangements. The living room's appearance is balanced by the variously colored pillows, which add an eye-catching and subtle color. Therefore, it is a terrific idea to complement your red couch with printed or single-colored cushions. The easiest way to manage the contrast that a red couch in your living room generates is with black and white pillows. The living room with red sofa looks great with black and white cushions, bringing elegance to your living room.
Use of Antique Ornaments:

The walls are there to be embellished. These are the unrestricted areas where you are allowed to express your imagination. It would be best if you employed the same strategies to make your living room's red couch the greatest sight to see. There are several artifact options available to give your house flair. Use some antique objects that you admire, and they provide an elegant and sleek look to the living room. The crimson couch will complement any entity well.
Adding Light: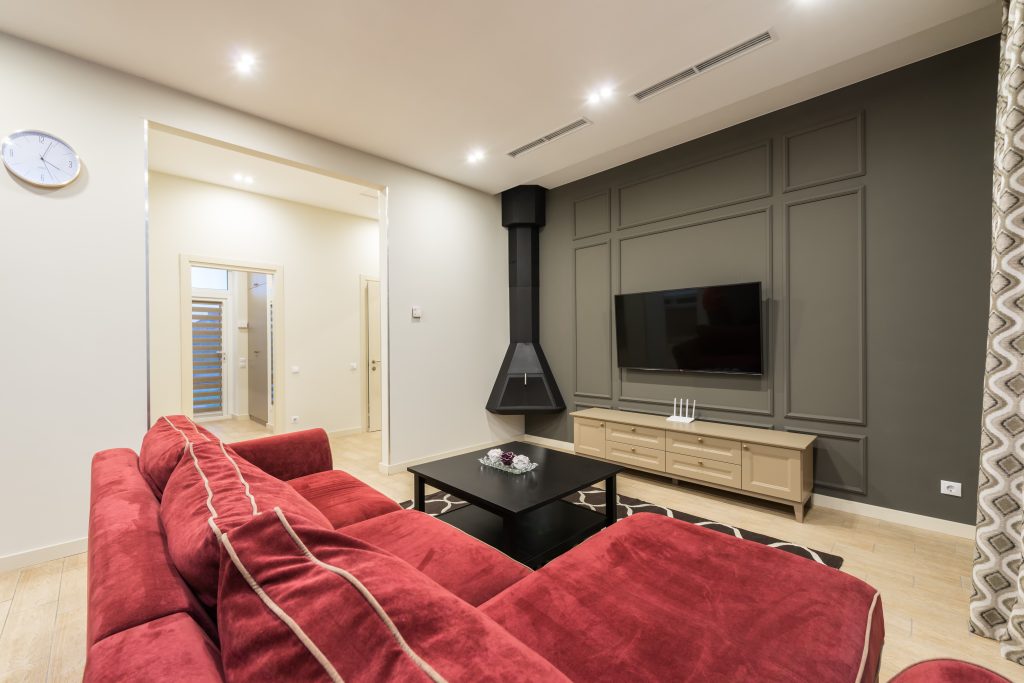 Since black never goes out of style, it has managed to hold onto its popularity among people despite the passing of time. If red represents love, then black represents both mystery and strength.
The living room's formal and dramatic appearance is enhanced by adding a black light and a red sofa. It stands out as a wonderful combination compared to other luxuries of various hues. Black lighting will always complement a red couch living room.
Including Plants: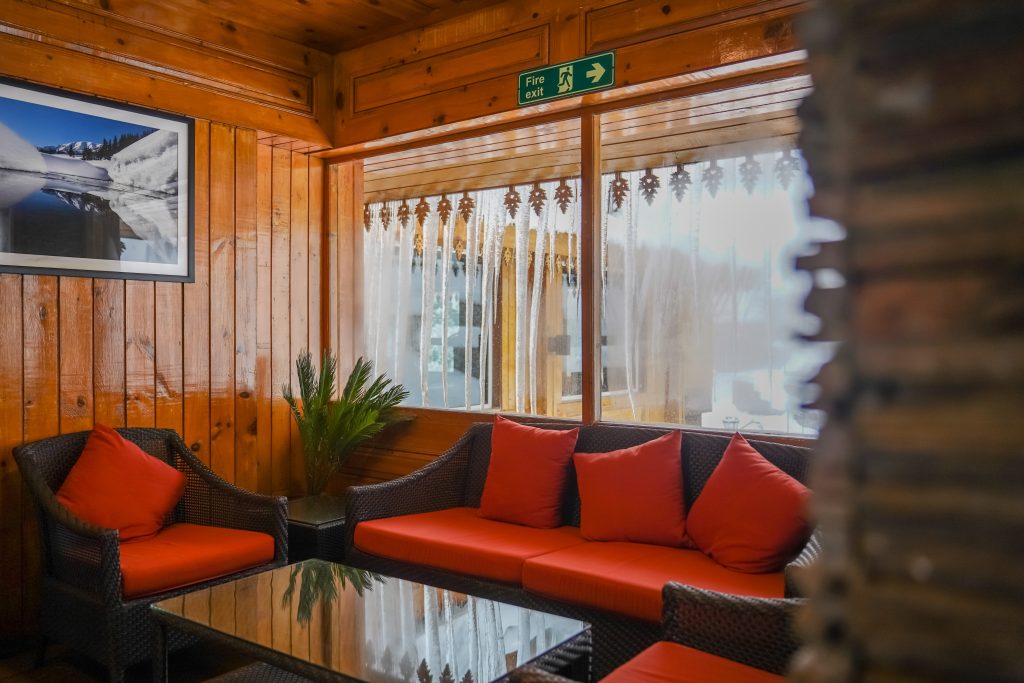 Dark green plants are another accessory that may make a living room with a red couch look stylish. It might be a cactus, a palm tree, or another plant with an incredibly eye-catching shape and color. Incorporating plants into the setting is the most effective technique to neutralize the red color's contrast and complete the overall design of a living room with a red sofa.
Bottom line:
Your house represents your emotions; therefore, guard it just as you protect your feelings. Red is a hue representing passion, vivacity, and fortune. Ensure that it is positioned optimally to make your living space stand out.
There are many attractive red couches and living room ideas, but often, even these basic elements seem like a lot of labor. You may always decide to match your red sofa with other conveniences in a cozy style that suits you. With a few modifications, your typical space might have a new feel. To enhance red couches decorating ideas can be taken under consideration, such as; a simple choice of cushions, background color, the touch of art, and other accents like gorgeous plants or additional lighting. They produce excellent outcomes and make your living area an exquisite appearance.