Who doesn't love colors in their life but when it comes to the house theme and furniture white color is irresistible. White color sofas and couches give an elegant and delicate look to the living room. It is a never-ending interior trend as it gives a clean and sophisticated look to the house.
If your current coach is messed up with all the dirt, stains of pizza pasta red wine, and the coffee that you enjoyed on it. It may be time to give a new look to your living room. You can replace your current couch with a new stylish elegant and unique white-colored couch.
Thinking to get a white couch for your living room idea inspirations? So why not join us as we are going to give you the best stylish elegant and sophisticated White sofa and couch ideas?
Go for a white monochrome theme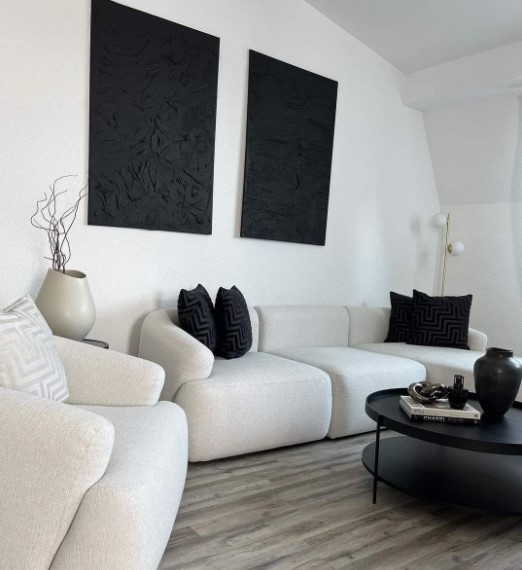 People mostly prefer contrasting white colors with other colors. But a monochrome white theme in your living room can be uniquely amazing. you can place a white couch along with armchairs. You can also buy some wall decor but make sure that you keep things minimalistic. The white monochrome theme will not only look good but it makes your living room look spacious.
Also Read: Exterior Sage Green House What Color Front Door
Black and white theme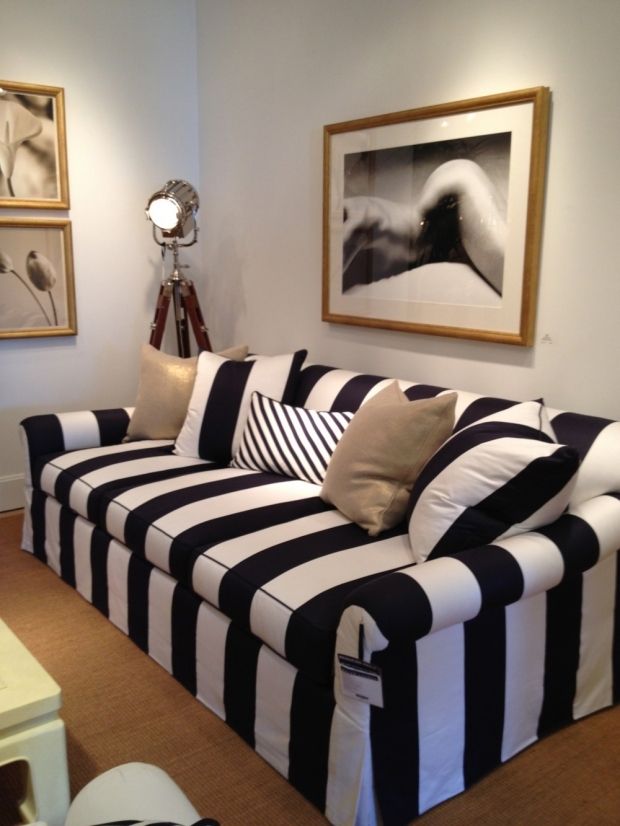 The first thing that comes in the mind after hearing white color is its best friend black. For ages, this heavenly combination of black and white has been working amazingly for a lot of people. If you are confused about what other color you should combine with white then you are good to go with black color.
Laid-back arrangement of sofa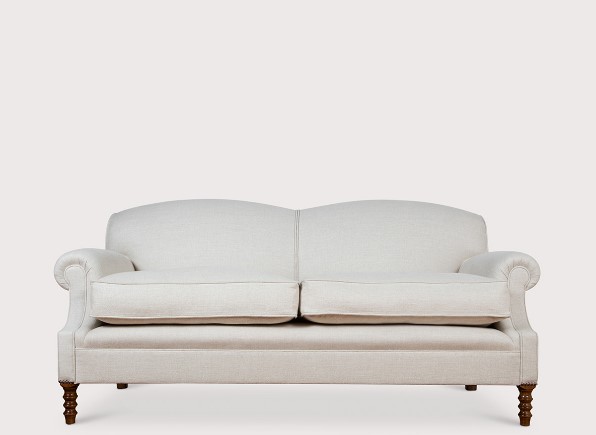 If you are among those people who want minimal stuff in their house then laid-back arrangements for a coach should be your first preference. It gives a relaxed and calm look to your area. It is even better if you have a natural source of light coming into the living room.
The laid-back sofa arrangement makes the area look big. For dinners and party gatherings, a lot of people can sit here and enjoy a cup of coffee along with talk time.
White Couch Against The Wooden Wall
If you have wooden wallpapers then it must be giving a warmer dull look to your living room. No worries, you can brighten it up by adding a white sofa against the wall. You can add interior decor that can complement both colors. On the floor place a rug having white Ivory and brown color in it.
An Excellent Fabric White Couch
If you have kids or pets in your house then installing a high-performance fabric for your white couch is one thing that you should definitely do. A high-performance fabric is an excellent absorbent you will be thanking us for this suggestion.
When you have kids it is obvious that spills and mess will take place on your white couch. Good thing is that this fabric is resistant to mess and you're living area will look neat and clean all the time.
Airy Living Room With Some Tropical Vibes
As we are busy in our daily routine and stressed out with work it is essential to give natural vibes to the house. When the house is close to nature it relaxes the mind and keeps us fresh.
If your living room is near a window or door then you can add some greenery around the living room. Some indoor plants will look good on your white couch. The Sunlight, green plants, and green pillow covers can give the most fascinating airy tropical vibes.
Cozy and Warm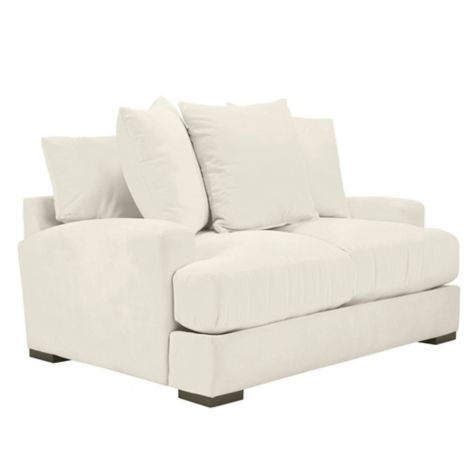 Boohoo organic look is never out of trend when you are searching for living room ideas. White color always compliments neutral color tones such as off-white, Ivory, tan, Brown, and olive green colors.
When warm colors will be surrounding your white sofa or couch it will give an incredible outlook on your living room. This living room idea is simple, settled, and elegant.
Place the Couch in a Curve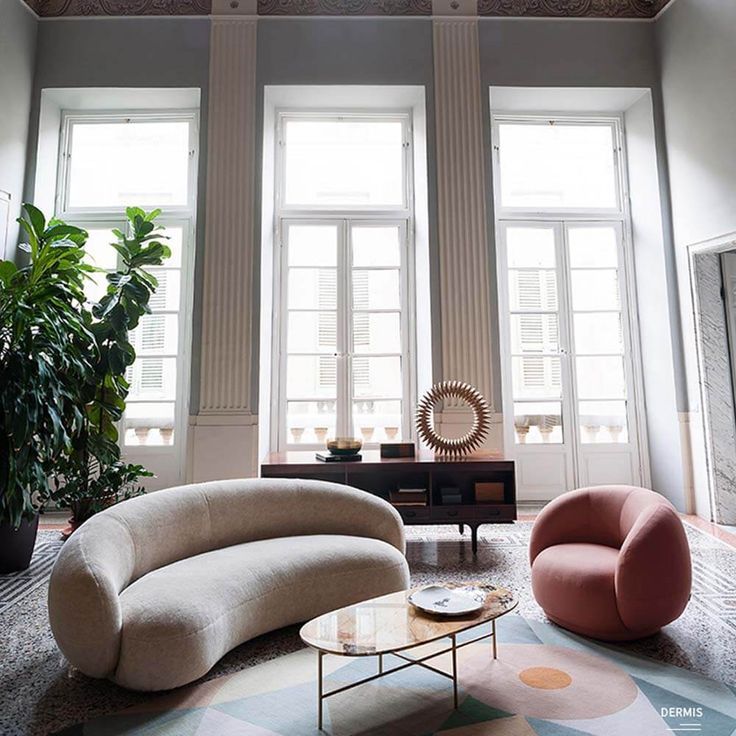 If you have a huge living room then this idea will look aesthetic. It is good for those who live in penthouses or their apartments are on top floors. When you have placed your white couch in the living room it will give mesmerizing look.
Although the living room is already large in size so the white couch will give a dramatic look to the area. you can contrast your curve couch with grey or ocean blue color to enhance the look.
Low-rise White Couch Living Room Idea
There is nothing more cozy and homely idea than installing a low-rise white couch in your living room. It is best for those who want to lie down on the couch, watch some Netflix, and enjoy family time.
You can decorate low rise white couch with a warm color tone knitted throw blanket and pillows. in front of the couch, you can also place a nice fluffy rug giving a simple, comfortable, and homely look to your living room.
Double Couch
A single couch is enough if you were planning to arrange your living room just for the family. But if you have frequent visits from your friends or family so it is best that you should place double white couches symmetrical with each other.
The white couch will contrast fabulously with dark pillows and the whole interior of the room will give an incredible passionate look to your living room. You can enjoy your me time as well as get drinks in your living room.
Contrast with the Interior
If you want to plan your living room with a white Ivory tone then definitely it will enhance the area. But it is not necessary that you should only stick to white color. Why not add some other colors in contrast with the white?
When you add yellow, red, green, blue, or purple colors with white it will make the room more bright and attractive. Other colors will nicely blend with your white couch and furniture. You can also add a few paintings to the walls contrasting with the white couch.
Traditional Setup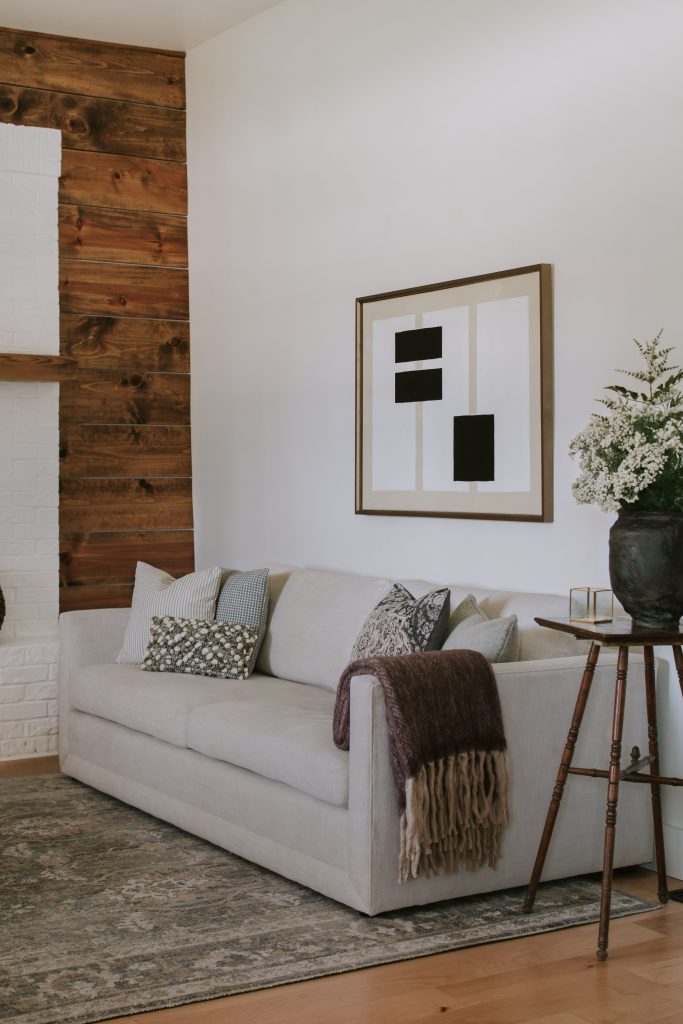 In the traditional coastal living room idea, you can set up your white couch along with knitted decorative elements. Install some wooden shelves on the walls and place decorative pieces on them that will match the whole theme.
Luxurious Retro Look
If you desire a simply luxurious and more modern kind of living room interior then you should set up your white couch with a large retro photograph. Place a coffee table side chair and side lamps to complete the look of your living room. You can also add an indoor plant pot to give a tropical touch.
White and grey theme
White and all shades of grey are sophisticated combinations. place the white couch in the middle of the room to keep it as a focal point. The wall paint should be white in color. It's up to you which grey shade you adore then place the pillows and center table grey in color.
this combination will give a calm and relaxing atmosphere to the space. And make sure that the grey color does not dominate to balance the theme.
White couch for small space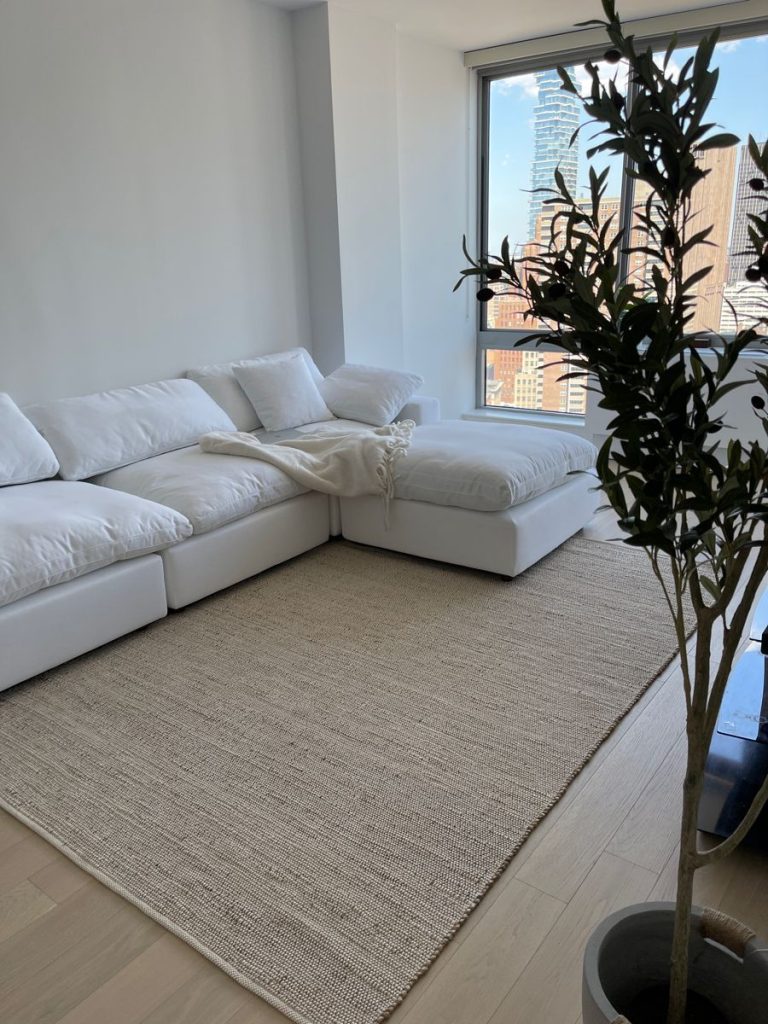 If you're worried that how a white coach will add to your small living area space then chill out. If you plan for your living area interior smartly making it less crowded with decor it gives a simple elegant look.
Make sure that you are selecting attractive bright colors to complement the white couch. I think your couch will be enough for the room. You can place mirrors as they reflect a larger space.
Artsy theme
A lot of people are art lovers. It is not necessary if you are installing a white couch then you should plan a monochromatic white theme for the living area. With a white couch, you can use vibrant artistic colors to make the room look attractive. Use sharp colors for pillows throw blankets, wall paintings, as well as flooring. Although you will have a white couch still it will give an artistic bold look to the area.
Textured White Couch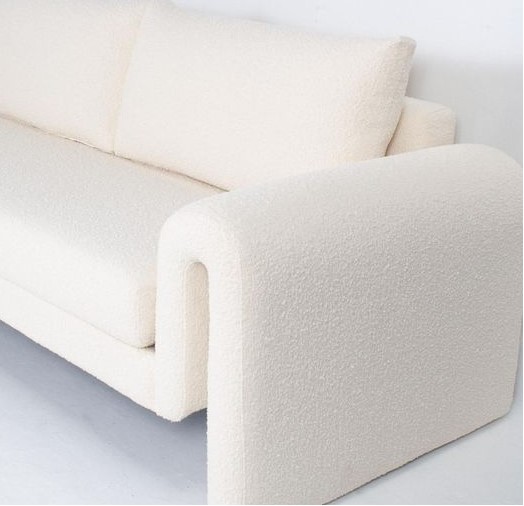 If you have a huge living room then don't be afraid to fill it up with a nice white textured huge couch. Along with your textured sofa, you can add a complimenting wall painting to make the area look bright yet sober.
Add mirrors to the theme
If you want to make the area look bigger and make your sofa the center of attraction then adding mirrors will work wonders. you can install mirror decor on the walls to give a Vintage interior vibe. Adding a few plants will increase the beauty of you're living area.
Ivory white couch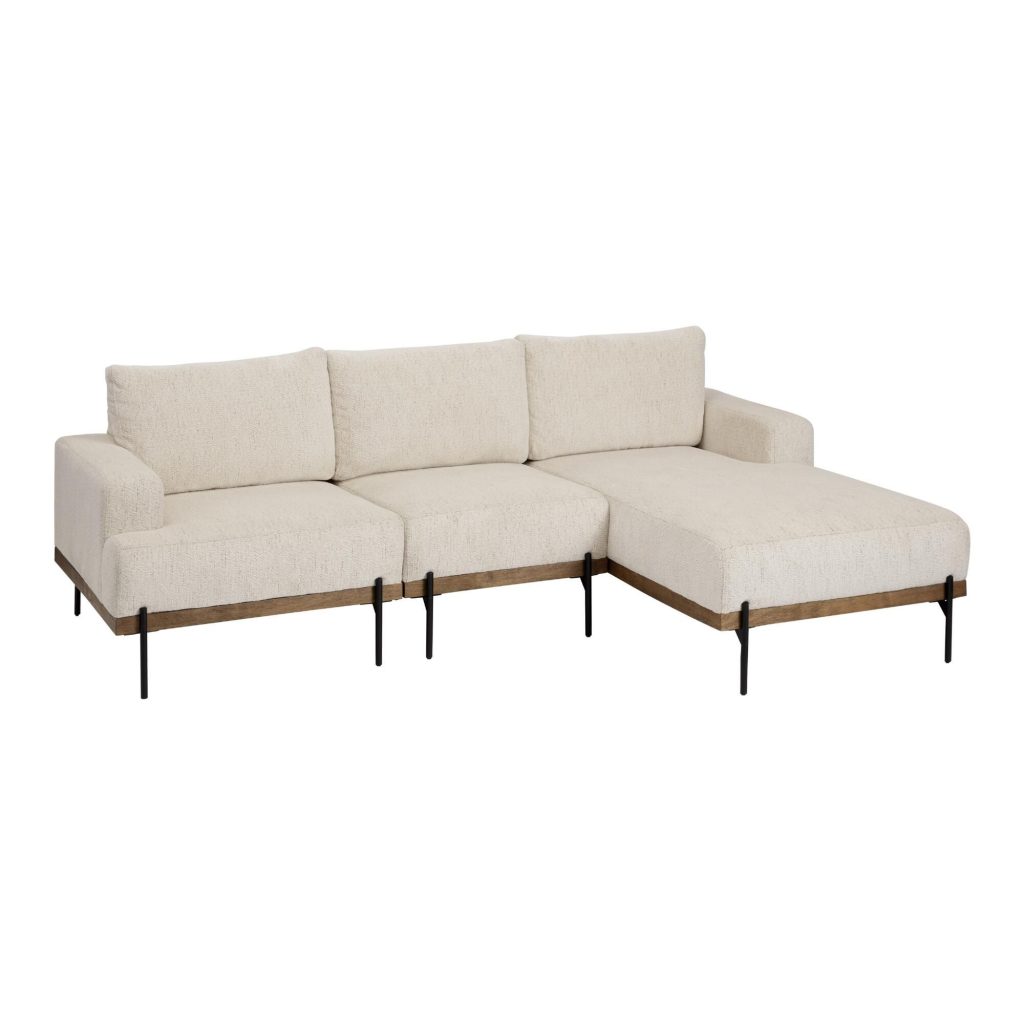 If you are concerned about the dust and dirt on your sparkling white couch then Ivory is your solution. Instead of a white couch, you can plan everything for your living room. If you have natural sunlight in the room it will enhance the whole place. Compliment the color theme with certain colors such as tea pink, maroon, or wooden brown color.
Spanish touch
The down-to-earth Spanish traditional cottage look to your living area can make you feel like you are on a vacation. It is the simple yet most relaxing living area idea. You can place a white couch along with pastel color curtains, pillows, a rug, and an interior. It will make your room look bigger and more contented.
Bottom line
We hope that the above-mentioned white couch living room ideas will help you in planning the jaw-dropping mesmerizing living room setup. Do not follow the fashion and trends blindly rather put your personal touch on these ideas so that you get to live in the house of your dreams.