While searching for a new home, people always look for the luxuries it offers, mainly the interior and its space. Most people don't focus on the other essentials a home needs, especially the things required in changing weather conditions. The exterior is equally significant to work on as much as the interior is essential.
People owning houses with backyards can enjoy the weather more because of their open space, mainly in the rainy season, but what worries them the most is the changing weather situation. Heavy rainfall or thunderstorms leaves lots of water, so a system is built in the backyards known as a dry creek bed. These beds are beneficial, but making them is easier sometimes than managing them to design so that they do not look uneven concerning the house and its backyard.
WHAT ARE DRY RIVER BEDS?
Dry River beds, commonly called creek beds, are generally built outside the houses for proper drainage systems. Due to rainfall and other sewage works, the water sometimes needs to be included and can affect the base and infrastructure of the house. These creek beds are built to overcome these issues and allow the water to flow outside the house properly with the help of this system. These beds can be designed differently and nearly transformed into a landscape. Below are some dry riverbed landscape ideas that will help you to develop these creek beds and give them a different look. 
LIST OF RIVERBED LANDSCAPE IDEAS
Creek beds are counted as essential and should be built outside the ground floor or townhouses to prevent flooding or drainage issues. Look at these dry creek bed landscaping ideas if you plan to design your creek beds.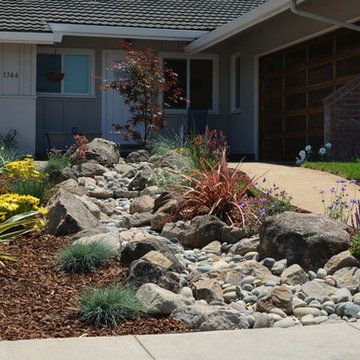 Who needs to go to gardens for some fresh atmosphere and nice pictures when you have a pretty cool crossover at your place to stand by, take photos and enjoy the atmosphere? Building a crossover along the dry bed would be one of the most excellent ideas. A small flyover in the backyard will not just allow you to pass on the other side quickly, escaping the water; this crossover will also give more energy to your backyard.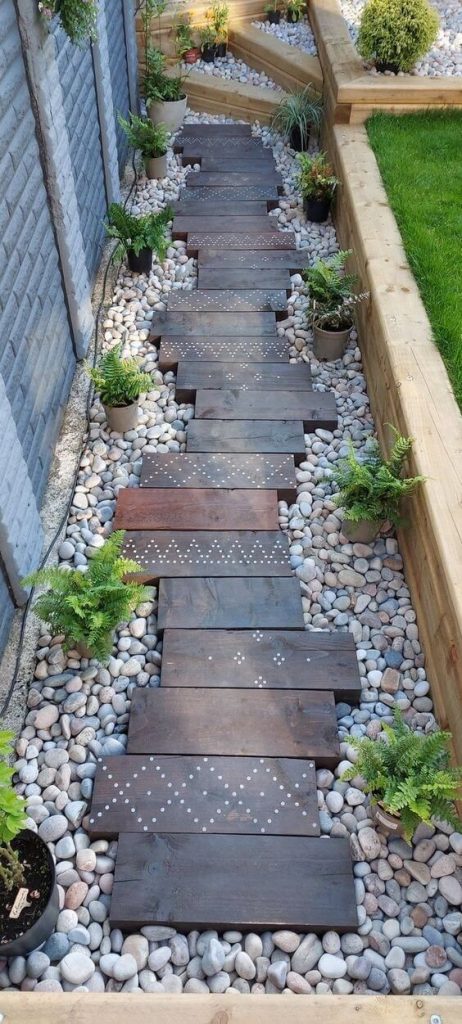 Build a track for walking.
The most uncomplicated technique to achieve your goal of designing your dry bed could be this pathway. You can build this pathway by using pebbles and stones. Place various rocks along the creek bed and cover their surroundings with plants and flowers. This will create the most pleasant spot in your backyard.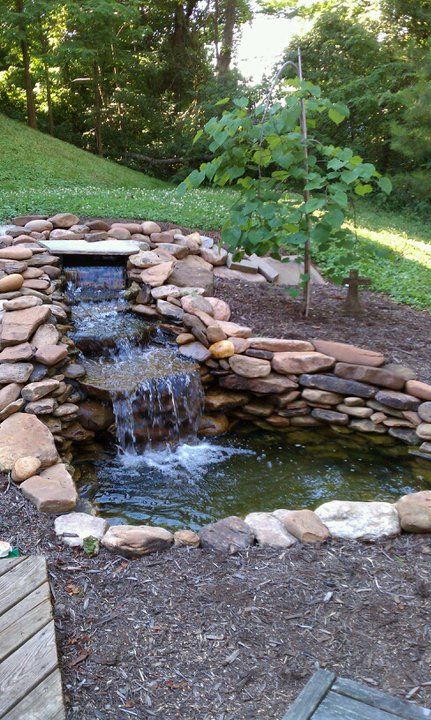 Home by the lake is always the best choice, and you might love to live by seas or lakes. With the creek beds, you can live half of your dream. You can have a lake view in your backyard. Convert the whole dry bed with different pebbles, mainly those used on the riverside. The water flowing through the river stone and fresh grass creates a unique environment. You can also add other flowers around the pond. Some rosemary and sunflowers will be a beautiful addition to this place.
Also Read: How to Remove Square Ceiling Light Cover with No Screws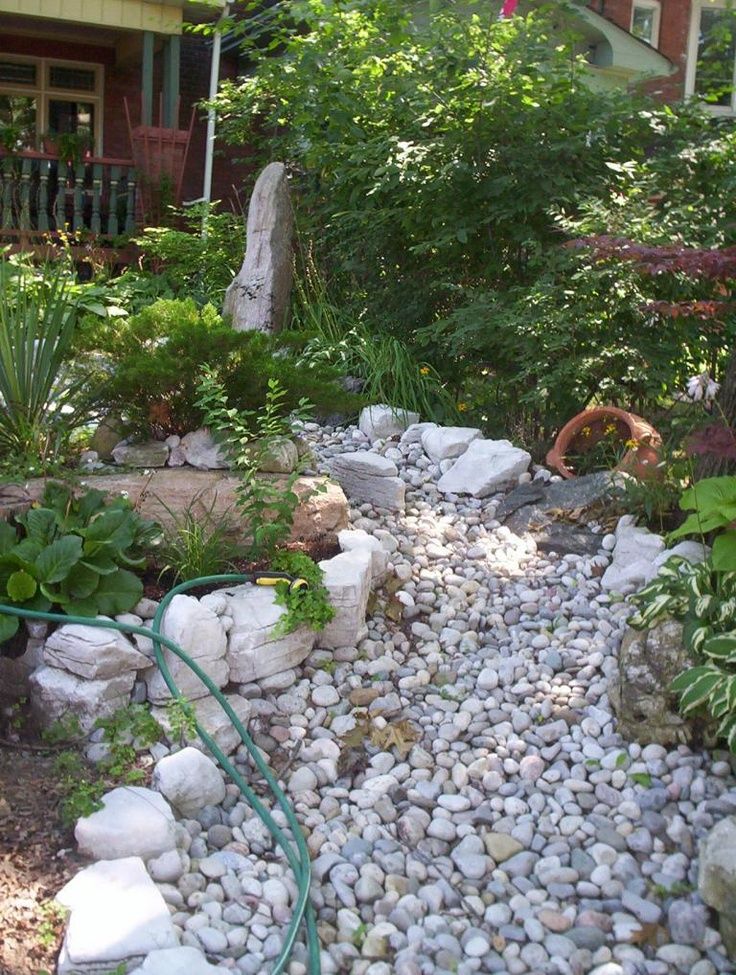 If your creek bed is not long enough and built somewhere in the middle of the backyard, you can form a slope with various rocks and pebbles. Different shapes and sizes of stones will create the most stunning view alongside some blossoms and greenery.
With a slope on one side, you can also make a separate area for children beside the river bed. A small play area beside the gradient will not just look impressive, but also the place will be appropriately consumed. In addition, if you don't have young kids or the idea of a playground does not go well with your plan, you can make a small sitting area. This could be the finest option to spend your evenings in your backyard with a cup of tea in front of an aesthetically pleasing view of the midway gradient. 
Also Read: Mobile home Skirting Ideas
BOTTOM LINE
Creek beds can be found in most houses as they help to drain the water quickly and saves the place from any damage. They are helpful mainly in rainy weather or thunderstorms. If you want your dry beds to look simply beautiful that do not bring out the dullness to your backyard, then you can follow any of these dry riverbed landscape ideas. These tips would help you to build riverbeds with a completely different look. It is up to you; whether you like to be fancy or keep it simple, you can choose how to design these riverbeds in your style.