Festivals are famous for bringing joy and happiness to life. These festivals have their charm, but Christmas is the most special and biggest celebration of the year. The time when every person seems equally excited to celebrate their holidays is on the occasion of Christmas Eve.
The most exciting part of this festival is the decoration. Every house gets lights up to exhibit their love and happiness for this occasion, and no one leaves any chance to decorate their homes in the best possible way. Every place gets covered, but people need to pay more attention to their bathroom decor normally. As much as living rooms, drawing rooms, and balconies are important, bathrooms should also look presentable.
Also Read: Is there any way to humanely euthanize a dog at home?
SOME RECOMMENDATIONS FOR BATHROOM DECOR
During the Christmas holidays, the house remains crowded most of the time. As friends and family members keep visiting during these holidays, you would want your place to shine and impress everyone with your decorations.
If you are looking for schemes and tips, here are some Christmas bathroom decor ideas to design your restrooms accordingly.
Add Some Floral Touch In Your Bathroom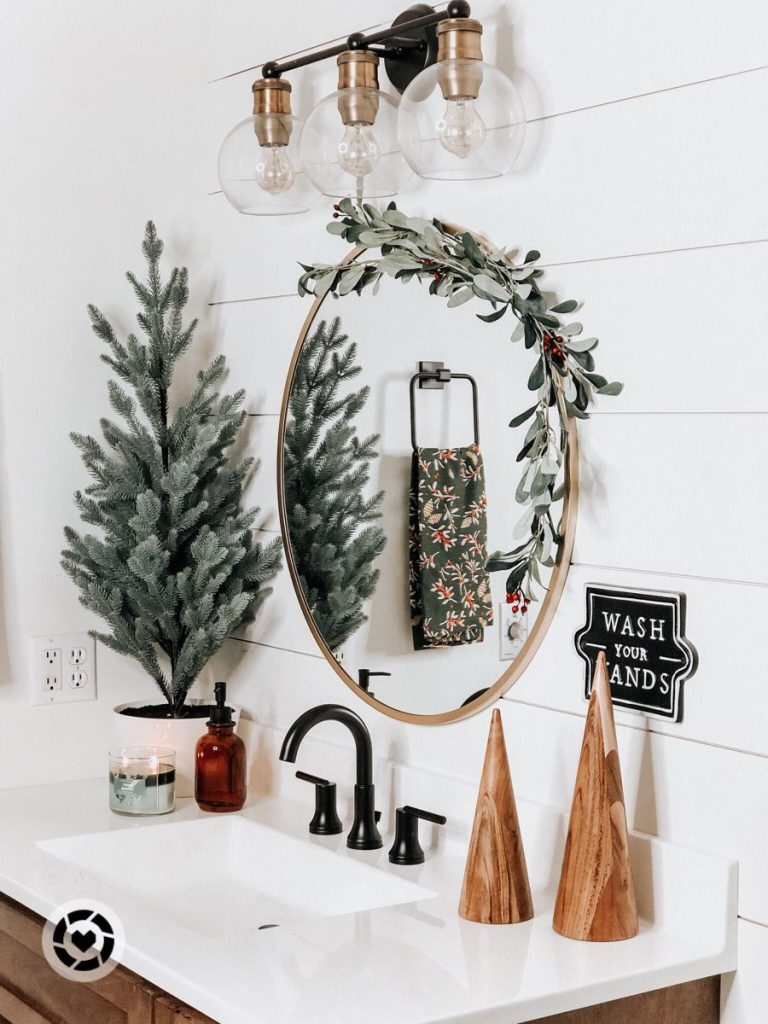 Christmas is all about flowers and greenery. Remember, you can place curtains, towels, and floor mats based on a floral theme. This would give all the Christmas touches in a bathroom. You can add some artificial planters at the corner, or small planters or vases filled with flowers can be kept on the vanity to complete the entire look.
Also Read: How To Change Battery In A Honeywell Thermostat
Beautiful artworks or objects bring elegance.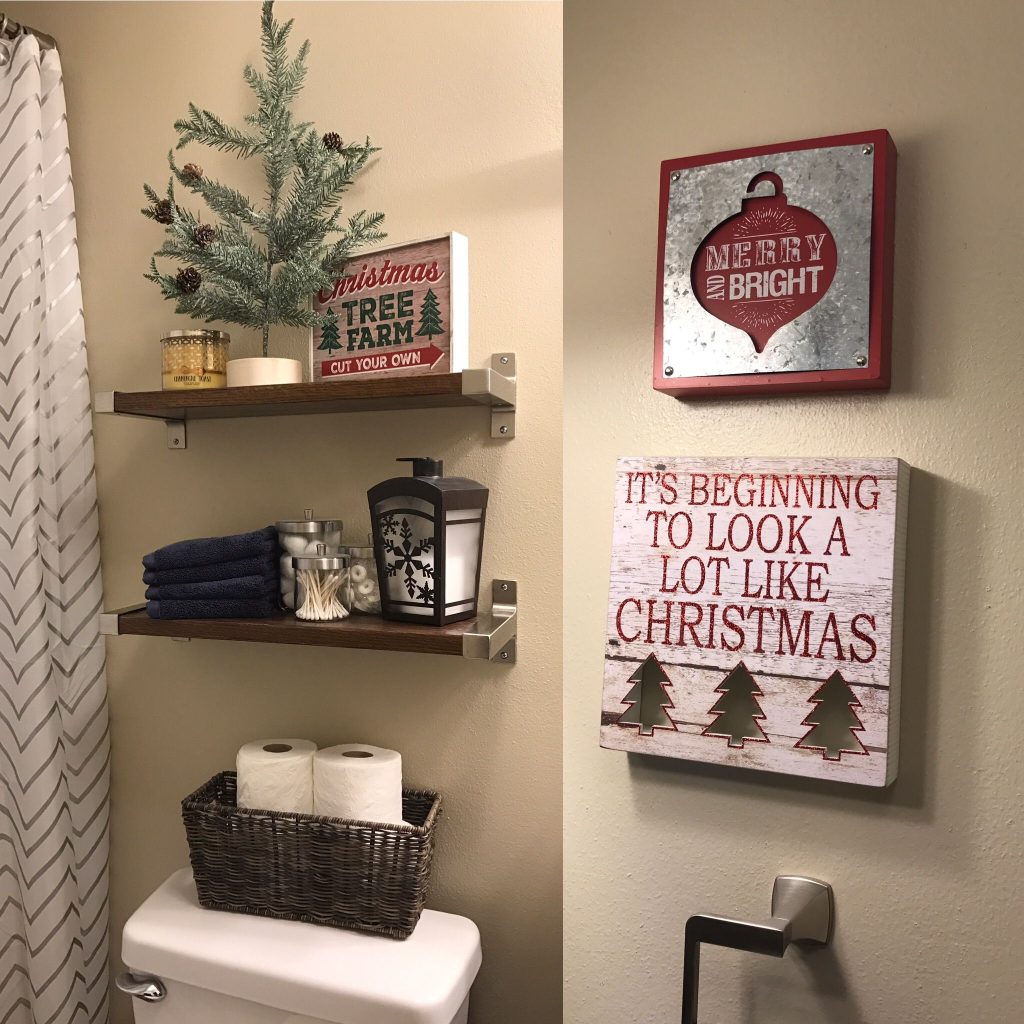 Well, it's just a bathroom and does not have to be decorated extremely fine, but if you want your bathroom to look as exciting as your whole house, placing fancy objects related to a Christmas theme can be a great idea. Going a little extra sometimes for self-satisfaction does not cause any harm. You can place ornaments above your bathtub and add fairy lights or Christmas lights, especially red-colored ones, around your vanity or the bathroom door to get a cozy yet festive view.
Highlight The Atmosphere With The Green Tone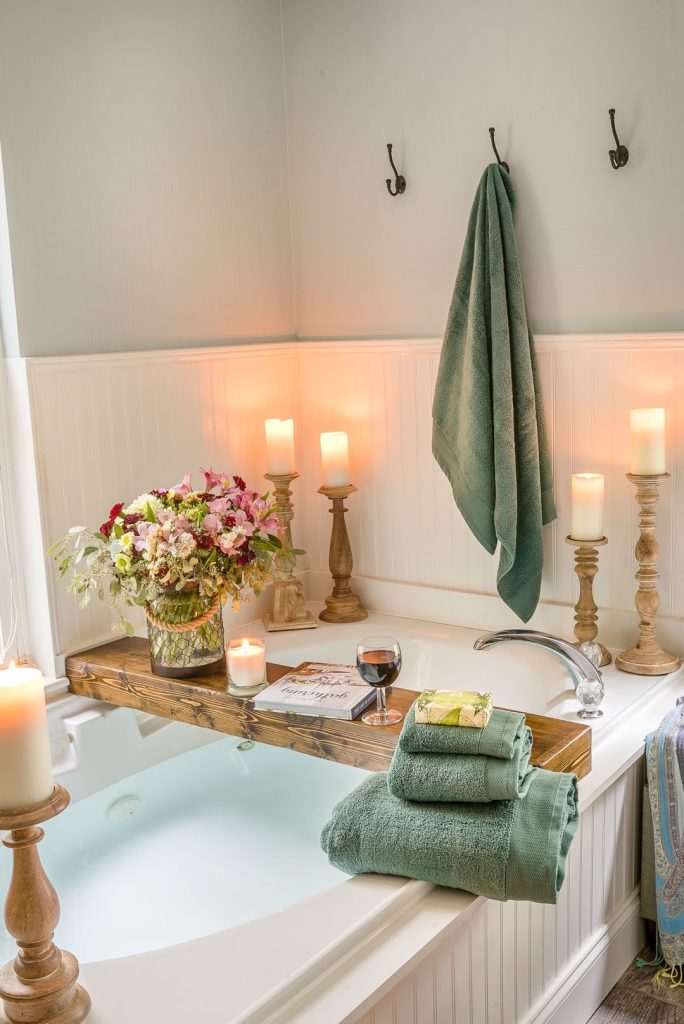 Shades and combinations of green bring energy to everything, and since it is a color of Christmas, how can one forget to add the green texture when planning to decorate the place for this festive season? Choose green curtains, mats, and towels to place in your bathroom. Moreover, you can hang simple wall hangings made of green feathers or tree leaves. In addition, you can cover the mirror's boundaries with some jute and paint them green. All of this will not just help to get the elegant Christmas bathroom decor; it will also give a rustic theme to it, making it more aesthetic.
Go with the essentials.
It is optional to get everything fancy and exclusive. You can always work with your taste and ideas. You don't have to overburden the bathroom with lots of things if that does not match your interests. Pick the one you find the best from multiple bathroom decor themes. If you think lots of items will complicate things, you can add a few articles for minimal decoration. Place a small Christmas tree in some planter holder and place it in the corner, or set a small tray and place it on your vanity. Keep some Christmas tree bushes, candles, and candy canes on the tray, and put them near your vanity mirror. The lights of the mirror and the small little setup on your vanity will not leave any chance to give warm Christmas feelings.
Play with neutral accents.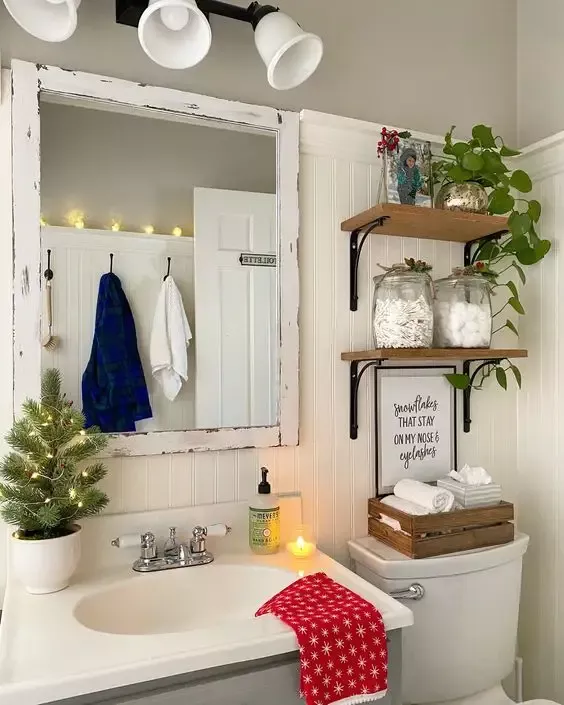 If you are not into darker tones and like to balance the surroundings with basic colors, then it's totally fine. You can still decorate the bathroom in Christmas style with neutral tones. Add shelves and racks above the bathtub and accessorize them with all the festive ornaments and wreaths. Build one corner and hang some Christmas-themed frames that contain signs and quotes related to this festival. Consider keeping the rest of the bathroom accessories white and off-white, as it will go well with the wooden shelves and frames. This will also give a little vintage touch to your bathroom, which would be impressive.
BOTTOM LINE
You might come across many more Christmas bathroom decor ideas, but sometimes many options make the working process more complex. The ideas discussed above are some of the best options to work on and will make it easier for you to reach any conclusion. Decorate and add on things according to your space so that everything looks sorted and the idea of creating a festive atmosphere does not become complex.
Also Read: How to Reset Honeywell Thermostat Without Any Hassle