The first thing people consider while getting into a new place or even planning to renovate their house is working on home decor. How well your home is designed reflects your style and interests. Most people focus on designing and developing the main spots of their homes, such as their living rooms, bedrooms, and drawing rooms.
But why don't people ever pay attention to bathroom decor? And do you plan to design your bathroom differently or not? If budget seems to be your reason, then this will not remain an issue anymore if you keep reading further. Small rustic bathrooms are the most trending designs but look pretty expensive. People who are into designing and plotting would have a clear idea about how things can be adjusted and tasks can be done considering a person's price range.
Rustic-Themed Bathroom Ideas
Small space and the restricted amount would be a good deal as some small rustic bathroom ideas on a budget can make your work easier.
Add On Wooden Planks And Racks.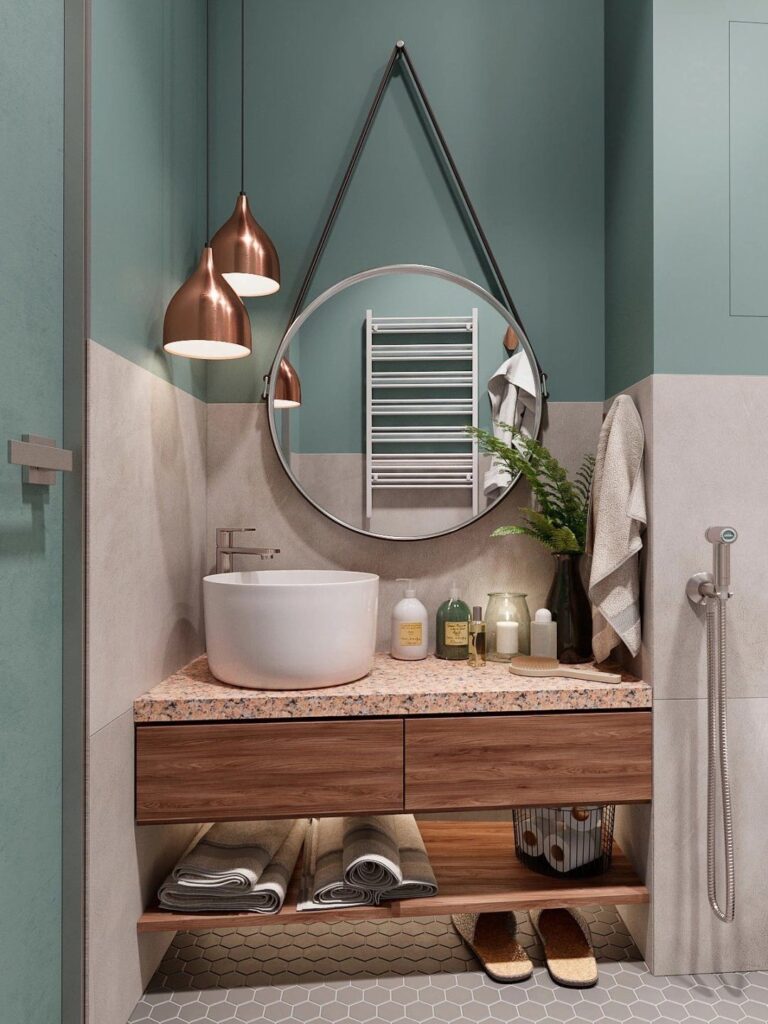 Wood would not just be less expensive but create a more simple and elegant look. You can add racks around your vanity to put your essentials in there. Wooden handles or attachments can also be placed to hang the clothes or any other attire that you would like to keep.
Also Read: How to Remove Bathtub Drain Plug
These natural materials are affordable and one of the best options for designing a bathroom based on rustic themes. Furthermore, you can keep a diffuser or scented candles on shelves above the bathtub for a mood change. 
Pick A Bright And Classy Mirror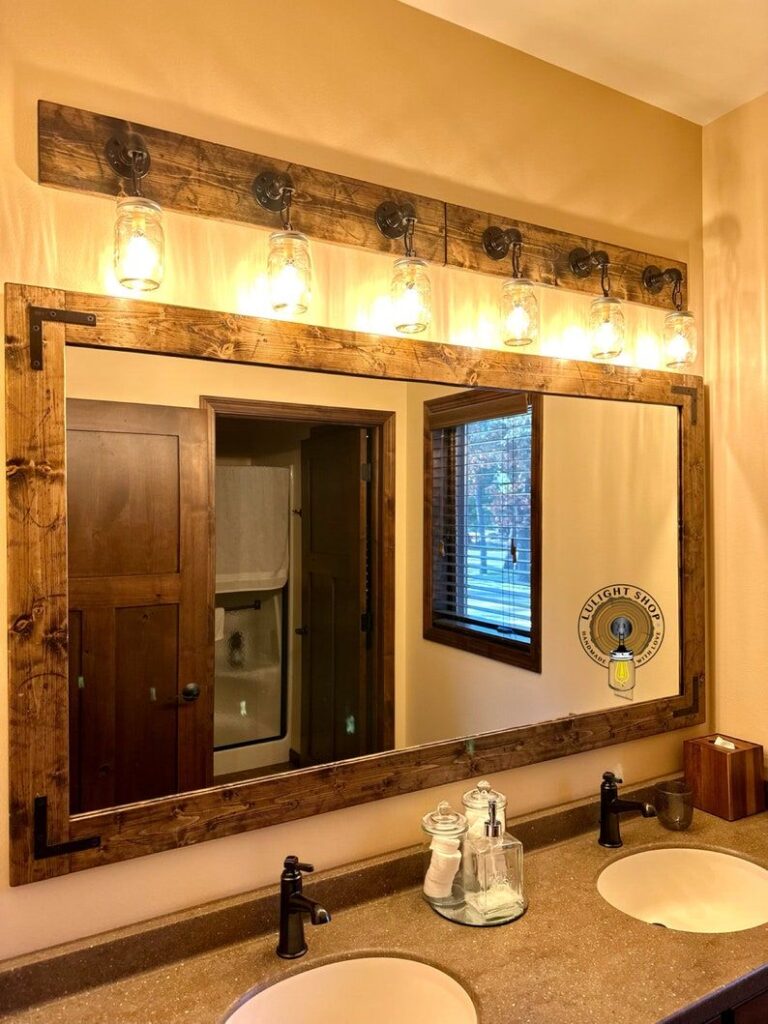 Mirrors have a significant impact, and they tend to change the entire look of a bathroom. You can always find incredible mirrors and cannot get your eyes off them, but the fun fact is that what you choose mostly seems a bit pricey. But don't worry; if you don't have extra dollars to spend, you can still achieve what you like.
Choose a vintage-style mirror as they are more budget-friendly. You can surround the mirror with lights and even make a wooden boundary around that. Nothing can give you a more rustic look than a mirror with wooden borders.
More Lightning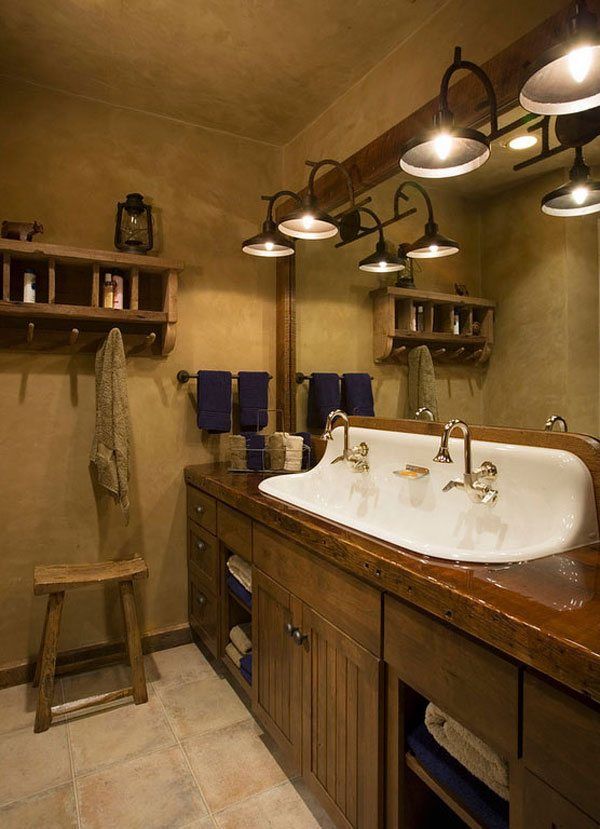 Lights change everything. Change in light influences any object or place immensely. Choosing light bulbs with different modes is always the best option. The different light mode changes the mood and can help to perform the task accordingly.
For example, minimal work such as brushing teeth or washing the face does not require bright light. However, if you want to get ready and do your skincare, you must need a brighter light. Thus, different lights can be helpful. Warm and yellow-toned lights will create a cozy environment and highlight the interiors by creating more of a rustic atmosphere.
In addition to that, you can also keep artificial planters at corners and hang cage and cottage-style lights to uplift the appearance.
Plain Walls And Fancy Tiles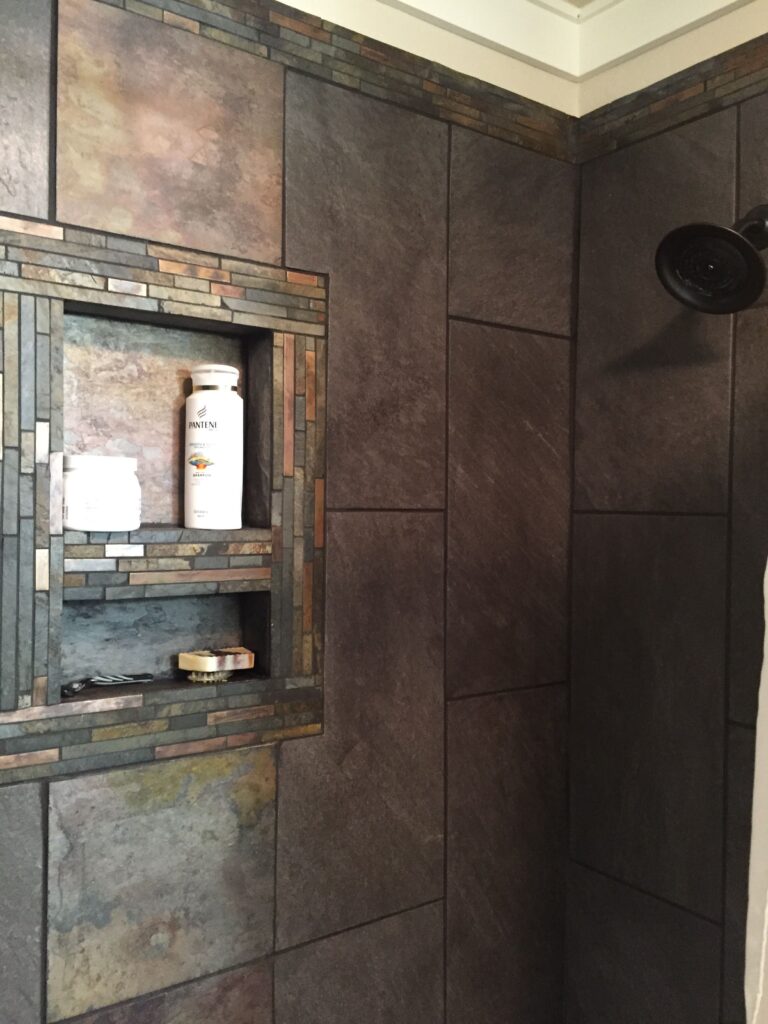 When planning to get a bathroom designed based on rustic interiors, then go for mix-and-match tiles. Various pattern-based tiles are used to elevate the look. Once you decide on the tiles, focus on the walls' colors. Light-toned walls like white and off-white make a good combination with fancy tiles.
Moreover, have a clear perspective of the furniture you are adding inside. Such as the sink and bathtub should be lighter colors to match the surrounding. Be specific about your vanity. Your vanity should be subtle and delicate, which can complement well with the walls and sink that you have chosen. Light-hued and pastel walls with a patterned floor will amplify the interior, and the bathroom will look luxurious.
Use Wallpapers And Plain Tiles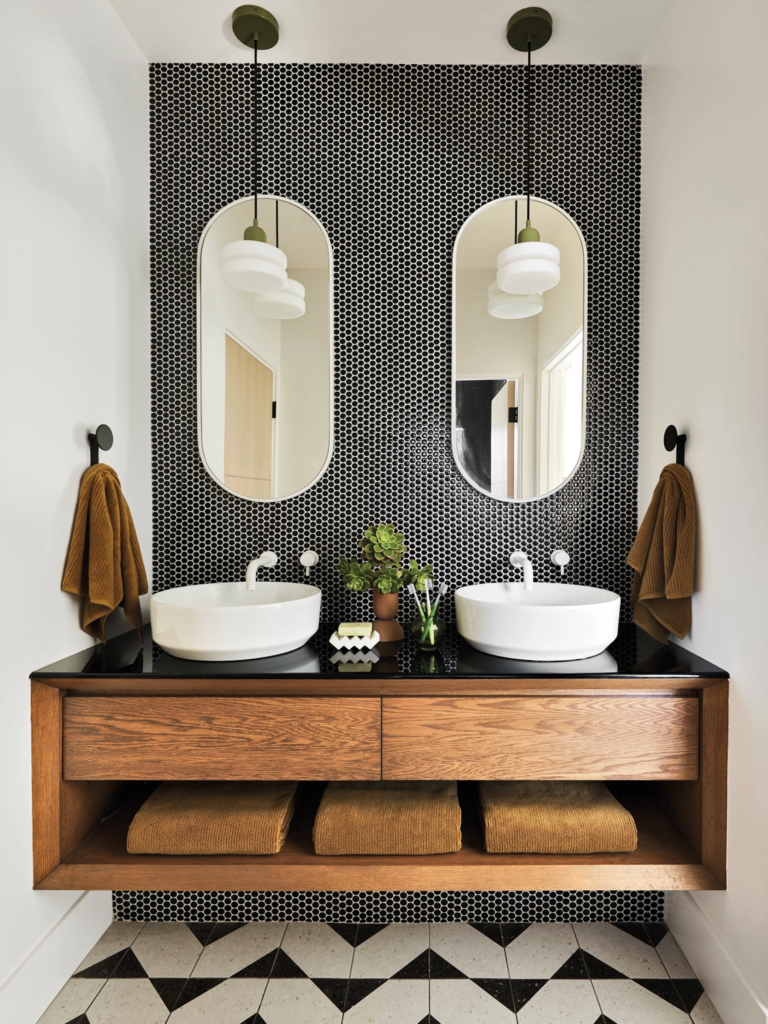 If you dislike textured floors, you can go with solid-colored tiles. Simple floors look better when the walls are a little extra. Adding suitable wallpapers such as flower-themed or brick style would be the finest choice.
Mix-and-match wallpapers that combine colors, such as light green or pink with white, should be preferred. Keep in mind that the tiles should be of plain solid color.
BOTTOM LINE
Designing Rustic style bathrooms is somewhat challenging when managing the process with a specific price range. Even if you have a small space and a limited budget, you can still make things work. All the above small rustic bathroom ideas on a budget would help you to design your bathroom according to your plans. Take note of these tips to build the spectacular rustic bathroom of your dreams.