Are you ready to make some effort? As it's the time to come out of your mood boards and move because someone needs your attention. Now you must assume who needs it, but your living room needs some attention. The living room is the most valued place in everyone's house. You might spend most of your time in your bedrooms, but the rest of the areas should also be updated. The place where everyone gathers around, watches movies together, or might host a tea party should look great. Continue reading to learn about some fantastic ideas to design your sitting room in Bohemian style.
Also Read: Modern Balcony Railing Design
IDEAS FOR DESIGNING THE LIVING ROOM
You might have heard people saying that the first thing a person notices in someone's look when they meet for the first time is in their shoes, as it tends to reflect one's style. Likewise, the living room is the first place guests notice when they visit your place. Here are the best bohemian living rooms ideas to dream up your mind.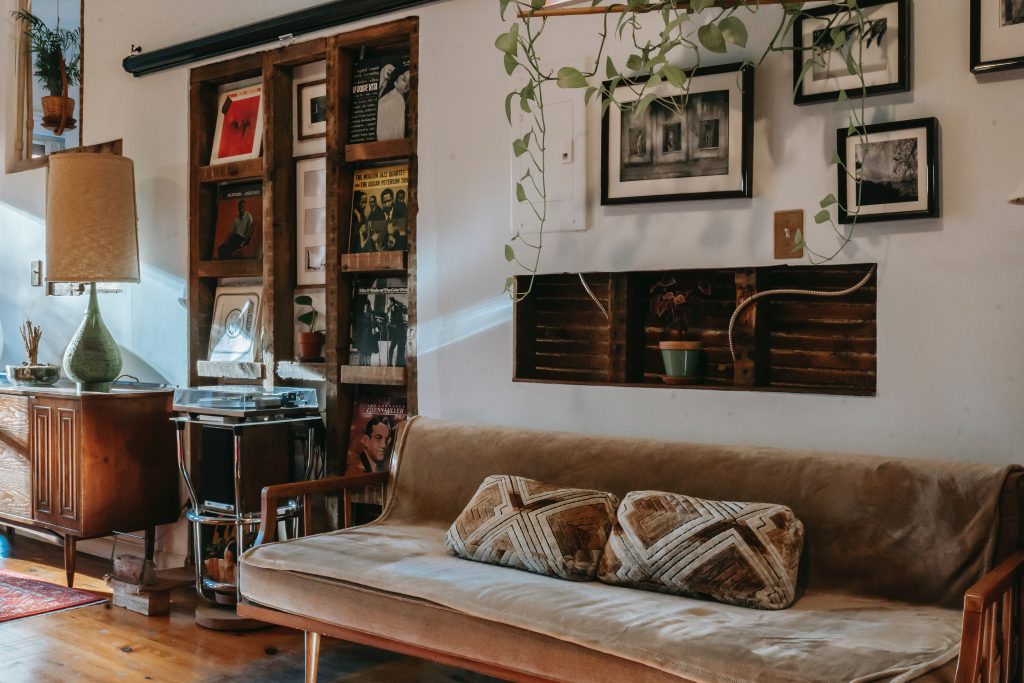 Go Vintage
Adding a vintage theme can quickly help you achieve the boho style in your living room. Adding some planters beside your sofa or couch and keeping a wooden table on the sides will change the look. Refrain from overcrowding the room with plants; just a few indoor plants are easy to maintain and help keep the place fresh. To make it minimal, you can also replace your couch with oversized cushions by putting them on the side of the wall and giving yourself a relaxation at any time.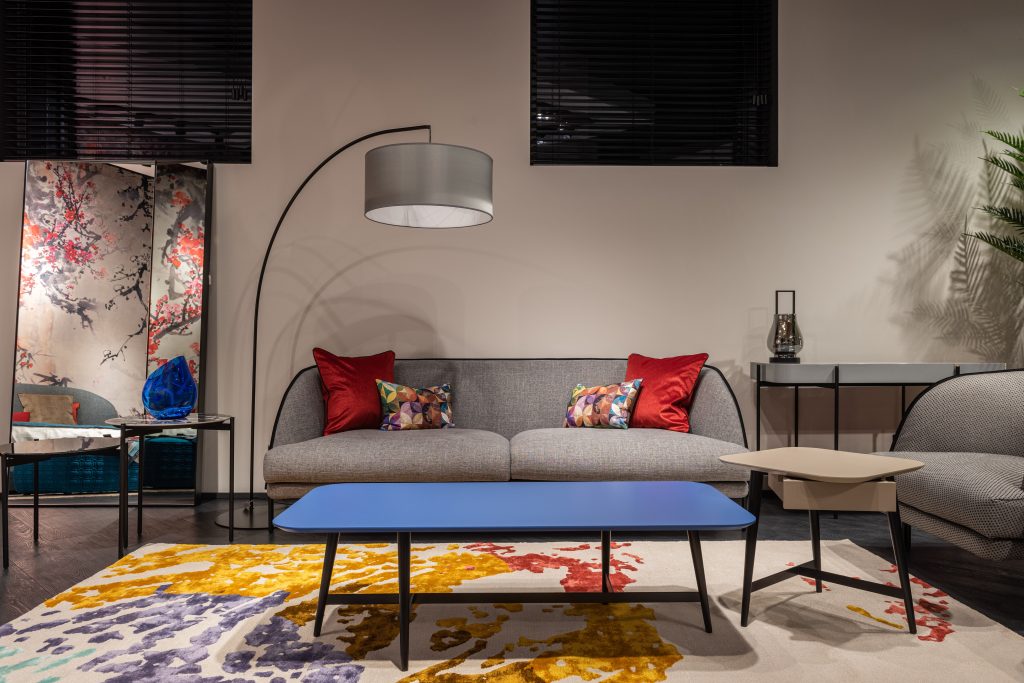 Play with colors
Now, the color game will be challenging, but don't worry; this idea will make it simpler and less problematic. Most importantly, paint the walls white or off-white. It's going to help you cross all the levels quickly. Add those dark shades since all other colors shine bright with a white background. Pink, yellow, green, or orange could be the best picks. Choose these colors for your sofas, Down pillows, and rugs to get the bohemian theme. For a mix-and-match combination, you can also pick patterned cushions and rugs alongside solid color sofas, and a plain brown table in the middle will create a gypsy bohemian living room.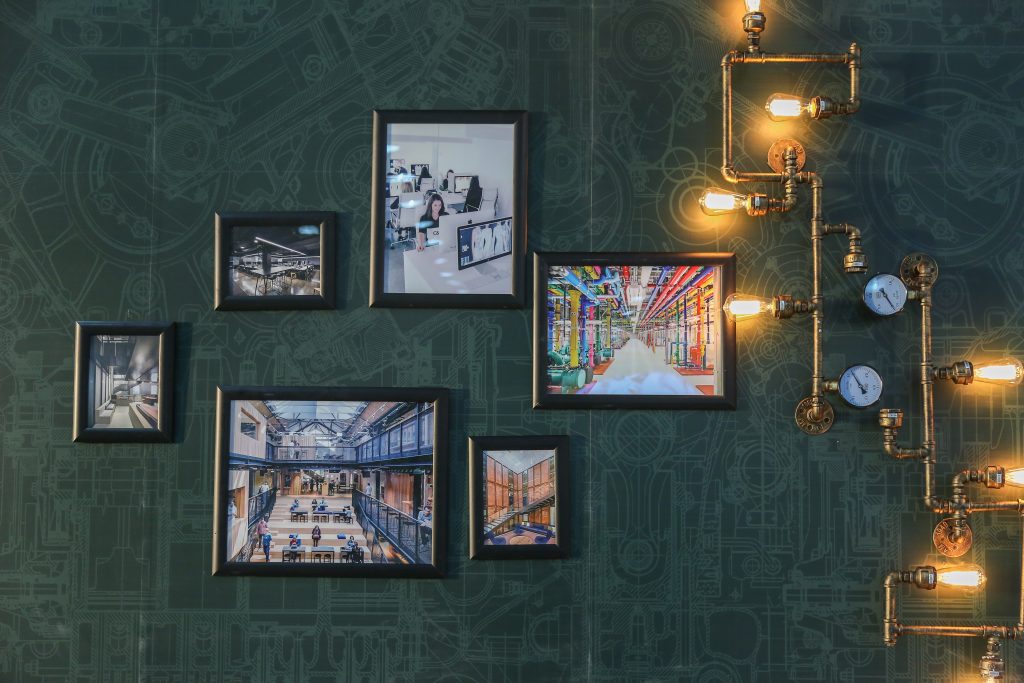 Turn the wall into an art book.
Designing a wall is an art; if you follow the right tips, you can be part of this art. You can put different types of frames. Hand-made posters, artistic frames, or even some assorted frames can be used to design a room based on boho concepts. You can also hang various art posters by forming a specific theme and combination that co-relates with the whole furniture. Remember to add frames of different sizes if you plan to fill the complete wall with frames or posters.
Image Source:
The secret to the Bohemian aesthetic
Mirrors add the ultimate aesthetic to every design. To reflect the boho style, do not use ordinary plain mirrors. Always pick those that are covered with jute, mainly dark jute. Small-sized and multiple mirrors in the center of the wall elevate the whole look. Along with the mirrors, keep a light-colored table or rack underneath to set the complete area. You can fill the wrack with candles, raisin vases, or trays to design a chic look in the boho modern living room.
Fairy lights and Hanging Chairs
Lights hanging all around the rooms with full-length wooden shelves on one corner and a swinging chair at the other corner develop the coziest environment. You can keep your books and magazines on those shelves and create a mini library. If your living room has windows, then make sure not to hide them with anything. Keep some couches alongside the windows with a swing in front and a coffee table in the center.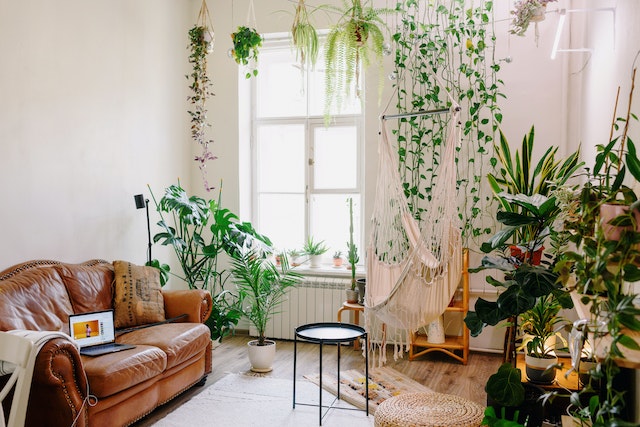 Going a little extra will not eliminate the authentic style.
If you are into colors, go for velvet sofas, preferably orange or green. Place lots of cushions or blankets on top to make them more colorful. You can hang those woven baskets on the wall and some lanterns to build an exotic spot.
Keep it basic yet chic.
To keep the room primary, follow a single color for all the furniture and add some boho-style paintings or wall hanging made of rattan to uplift the look.
BOTTOM LINE
The ideas to design boho-themed rooms are so much expanded. You will always find hundreds of options to choose from. Bohemian living rooms bring elegance and uniqueness to rooms. Pick your style and design your living room based on the boho style.