Plotting and planning everything from zero to designing any area or place is fun, but maintaining it seems challenging. When placing the furniture, you must always ensure that it fits well and does not get damaged. Only some pieces of furniture require proper fitting, but the ones in the bathroom should always be appropriately fitted. Washbasins, showers, and bathtubs are the most essential and need to be adjusted accurately.
Also Read: Christmas Bathroom Decor Ideas – Preps For The Festive Season
Commonly caulking is preferred around bathtubs for a stronghold. Caulking helps to avoid any leakage and covers all the gaps around the bathtub that prevent water flow. The cracks and spaces between the wall and the bathtub should be filled appropriately. Caulking is used for this cause, but it only stays for a short time, so you can try some different ideas to serve the purpose.
OPTIONS FOR SEALING YOUR BATHTUB
Several tips can work to adjust the bathtub in your bathroom. Keep reading to learn more about different options. Alternatives to caulking around the bathtub are as follows.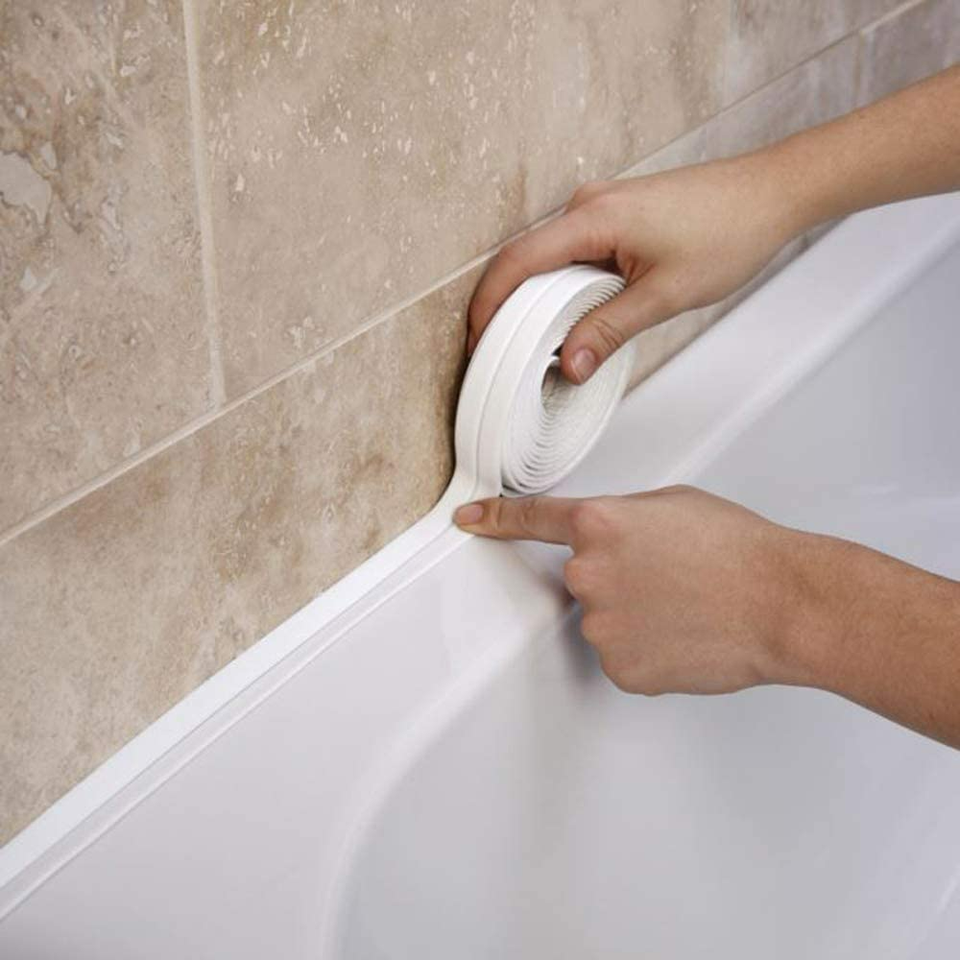 Foaming Application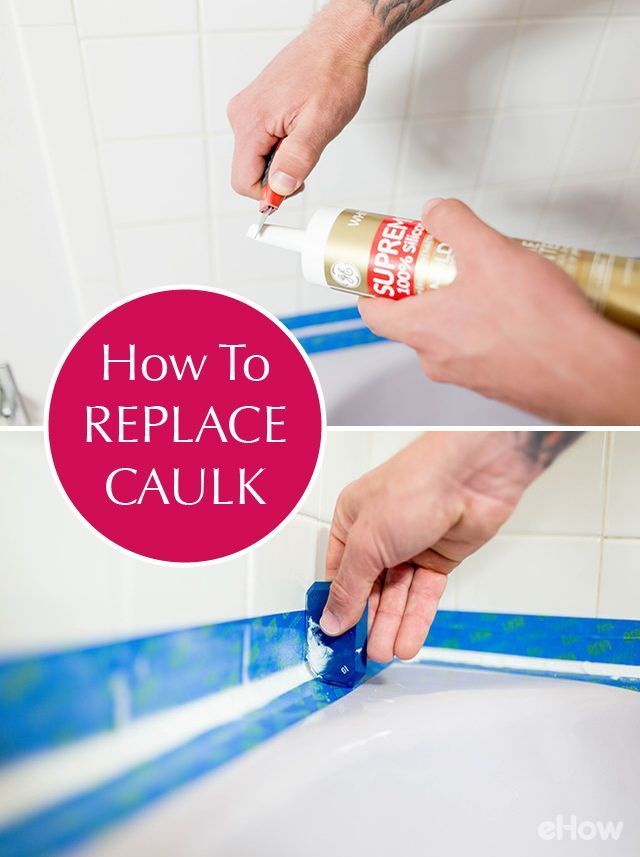 One of the most accessible alternatives to work with is the foam. You can simply spray it around at the side of the bathtub without any hassle. The foaming application creates a layer around the bathtub that is water-resistant. This technique can be carried out rapidly and takes little time. One thing that you have to make sure of is to spread the foam instantly. It might turn a little filthy but spreading would work more effectively to secure the bathtub around.
Also Read: Small Rustic Bathroom Ideas on a Budget
Sealing Strap
Another quick and simple way to secure the bathtub is by covering it with tape. These tapes do not require any tool to apply them around. It is easy to place around. The sealing strap forms an elastic layer that is not just waterproof but is also chemical repellent and does not allow anything to pass through.
The most significant part is that these tapes are available in different colors. You can quickly get them in a color that matches your bathtub. In this way, the sealing will not look uneven. Instead, no one would even know that it's the tape around the bathtub until they make an effort to observe it.
Epoxy Coating
Epoxy coating can be used anywhere at home for sealing. Not just in bathrooms, but you can use it in your kitchen, bedrooms, and wherever you need to seal anything. In addition to that, they can also be used for glossing floors or marble in your kitchen or lounge.
The advantage of this sealing type is that it does not leave the surface dull but instead makes them glossy. You can create lovely surrounding in your bathtub with epoxy coating. Their ability to withstand water is what makes them more popular.
Peeling and Sticking
This technique is similar to sealing straps but is used a little differently. It comes in the form of mold and various colors. You can choose the color of the peel-and-stick trim according to your bathtub, and this is just not it. Apart from stains, you can get various styles and patterns in these molds and be more creative if you like. To use these molds to replace caulking, remove the caulking entirely and straightforward the whole area so that this sealing can be done finely.
Additional Support
If you don't need actual sealing and little adjustments can work to help you out and fix your situation, then you can use organizing racks or shelves. All you need to ensure is that the frames must be made of silicon, as it will help to give a stronghold around the bathtub. The racks can be used to organize all your bath stuff, including shampoos, conditioners, oils, and whatever you like to keep in your bathroom.
Besides that, you can also use some plasters and grout for sealing. The grout is not used only for sealing around the bathtub but can be used overall in the bathroom and any other place, as it helps the marble and brick stick together enormously and prevents them from breaking away. Plaster can look dull and dirty with time, but placing it perfectly will help to make it look better. You can keep it tidy and fresh by frequent cleaning and maintenance. 
BOTTOM LINE
Caulking in the surrounding bathtub is essential to block unnecessary gaps. Caulking is not commonly used nowadays due to its drawbacks, so people prefer other options. Now that you have discovered the multiple alternatives to caulking around the bathtub, you can pick the one that meets your requirements. All of these options are less complicated and easy to implement. You should think carefully and start working on your chosen alternative.