Are you wondering how to get onion smell out of plastic container or having issues with rotting onions? Since onions are the most important part of every kitchen pantry, therefore, its storage is equally crucial. It is important to store onions properly if you want to keep them fresh for a long time period.
The best part about onion storage is that you have a variety of options and ideas that can make the storage useful and enhance the look of your kitchen. The preference for an onion storage container depends on what is your priority. Either you want a compact container or something stylish. One thing is very significant if you want to keep onions fresh, you need a dry and ventilated area.
The Best Onion Storage Ideas In Kitchen
Following are a few onion storage ideas that will help you store onions in your pantry.
Cabinet Drawers
It is an amazing idea especially when you want to avoid the onion and potatoes being visible in your kitchen. You can create a partition in the cabinet drawer with the help of plastic, jute, or wooden baskets. Most commonly the base cabinet drawers are used for storing vegetables. In each partition, you can store onion, potatoes, ginger, and garlic.
Also Read: Color Schemes For Kitchens With Hickory Cabinets
Stackable Wire Basket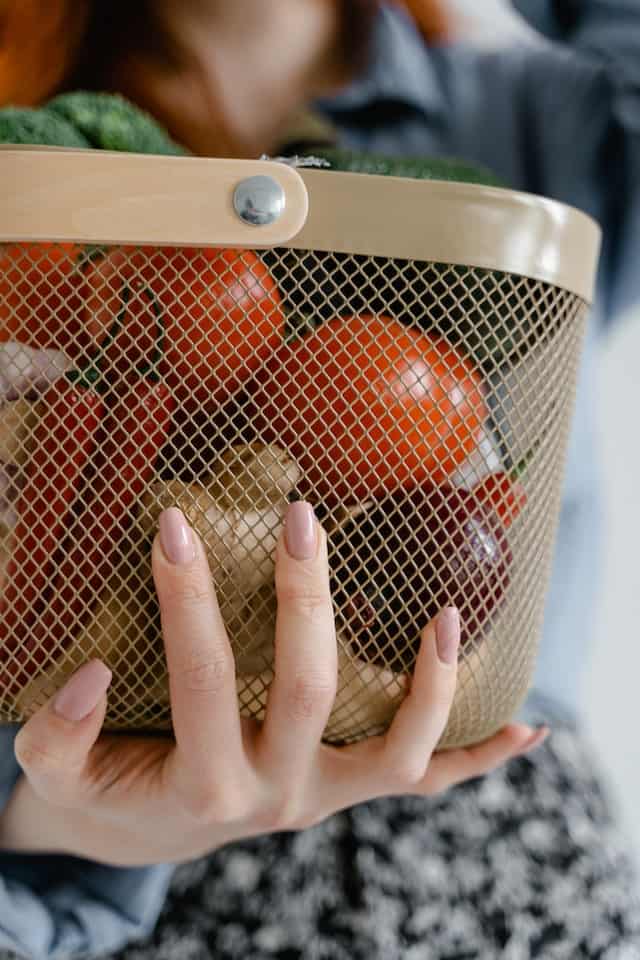 Stackable wire baskets are a good option not just for onions but for other vegetables in your pantry. You can store onions for a long time period in these wire baskets because they create proper ventilation. These stackable wire baskets are pocket-friendly and durable. The stackable baskets are available in different colors but the most preferable is black color.
Onion Storage Container
Just like you store flour, sugar, tea, coffee, and cereals in storage containers there are also storage containers available for onion. You can get the storage container from a specific brand if you desire some classy pattern or design on the container. Otherwise, Amazon is always a good option for such purchases.
You can select the color of the onion storage container according to the color theme of your kitchen. High-quality ceramic storage containers create an elegant look. However, it can be a little heavy. Onion containers are available in different sizes you can get one based on how much onion you desire to store.
 Jute Hanging Onion Basket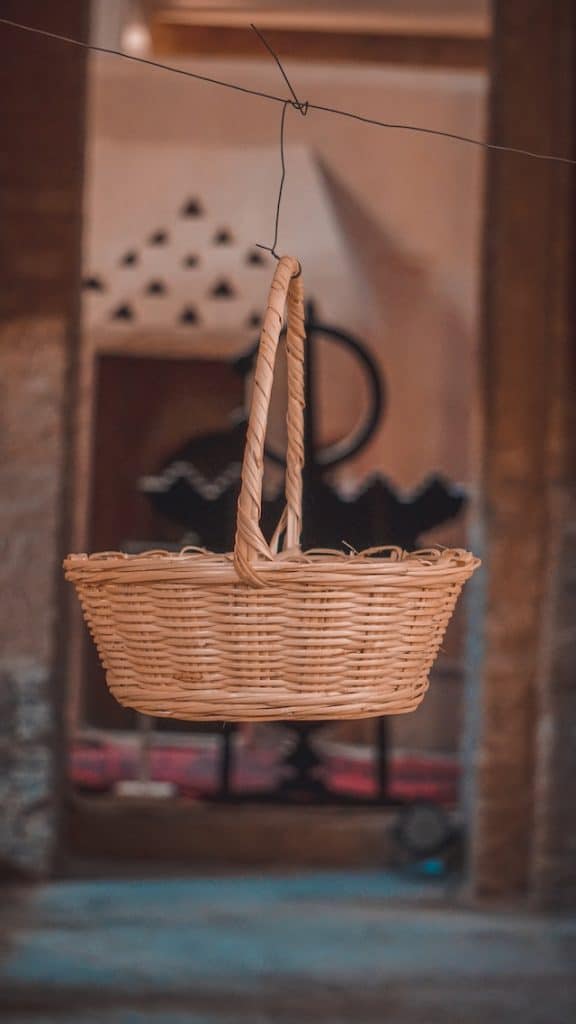 It is an old yet classic method of storing onion. When you have a very small space in your kitchen it is best to hang some jute basket where you can store onions and potatoes.
Jute baskets are hung vertically consume less space and give a country house vibe to your pantry. The best part about jute hanging onion basket is that it is an eco-friendly option. Before making a purchase keep in mind that the quality should be good to retain the weight of onions without tearing apart.
Also Read: Open Concept Kitchen Island With Columns Are No More an Outdated Version
Standing Storage
If you have a small kitchen then this onion storage idea should be your preference because it will consume less space. Free standing basket can be placed at any corner of the kitchen. These are made up of wooden material or plastic. You can store onions, potatoes, other vegetables, or any kitchen supplies in it.
DIY Hanging Storage
If you do not want to put any burden on your pocket then you must try the hanging storage idea. You can prepare your homemade onion storage sac that can give a unique and elegant look to your pantry.
You can make the sack with cotton material and print an onion picture on it. You can also make similar sacks for potatoes, garlic, Ginger, and other vegetables. You can hang the sack vertically on the walls of your kitchen.
Onion Storage Bag
For better storage onion should be kept away from sunlight. Making farmhouse-style onion storage bags is a good option for onion storage. They are made up of material that prevents natural light contact with onion and the closure on the top helps in closing the basket.
These onion storage bags are eco-friendly consume less space and are cheaper. In these storage bags onions and potatoes can even last for a month without any rotting and smell.
Painted Wire Basket
Painted wire baskets are similar to stackable wire baskets apart from you can get them in any color you want. It makes a good addition to your kitchen because you can get the wire basket according to your kitchen theme color.
Bamboo Basket
A bamboo Basket for onion storage gives an aesthetic look to your kitchen pantry. Bamboo Basket is an excellent option for the environment and gives a classic look to your kitchen. They provide ventilation to fruits and vegetables keeping them fresh for a longer period of time. These baskets are long-term investments for your kitchen pantry.
Plastic Box
If you do not have a lot of time and money right now to spend on your pantry then you can simply go for a plastic box option. On the Internet, you will find a wide range of colors and designs of plastic boxes. They are pocket-friendly provide sufficient ventilation and are easy to clean.
Onion Storage Tins
Onion storage tins are similar to ceramic storage containers only the difference is in material. Storage tins are available in different shapes, colors, and sizes you can get the one according to your choice. If we talk about durability they are not much long lasting because slight moisture can lead to rust. However, since you are going to store onion in it you must keep it dry.
Wall Mount baskets
The evergreen method of storing vegetables such as onions and potatoes is the wall mount basket. These baskets may be available in different sizes and shapes such as round, square, rectangle, or vertical. Also available in different colours you can get the one that compliments your kitchen.
Final Thoughts
We hope that one of the above-mentioned 12 best onion storage ideas in kitchen will work for you. You can always customize the design size and color to create a complementary theme for the kitchen pantry. If you want to keep the vegetables fresh for a long time then select a storage that provides good ventilation. If you have any queries, do let us know in the comment box.